NBA Announces Sports Betting Conditions
January 25, 2018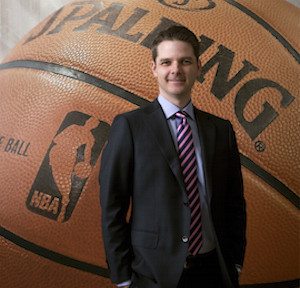 Albany NY – The NBA has officially asked that wagers be allowed to be made on their sport via the internet if sports betting is ultimately approved.
Dan Spillane, the NBA's senior vice president said that the league"supports a comprehensive sports betting bill." He went on to say that the NBA has some caveats that need to be met in order for it to fully sign on.
Online Wagering – "The law should authorize betting on Internet and mobile platforms," Spillane said. This will allow people not living near the major cities to access the same options as those who do.
1% Cut for NBA – Duh. Of course, they want their cut. Everyone does. He says that the NBA should receive 1% of every sports betting placed on the NBA. This could end up being in the hundreds of millions of dollars per year according to some estimates.
Preventative Measures – The NBA wants safeguards built-in that will help identify any suspicious activity that could be related rigging games or any other corruption of an honest system.
Restrict Wagers – The NBA would like to have a say in what kind of bets are offered to punters. "Certain types of bets are more susceptible to manipulation than others, such as whether a player will commit the first foul of the game," Spillane said.
Consumer Protections – Age restrictions, regulations on advertisements and a requirement that gambling operators use official NBA data to determine the outcome of wagers.
It is clear that the NBA is fully behind fully regulated and legal sports betting. The terms they mention above may be what they want but time will tell if it is what they actually receive. The 1% number seems like a small number but when you are talking about a practice that squeezes every percentage point that can be squeezed, it is a big number. Like I mentioned earlier, it could be in the hundreds of millions of dollars. Time will tell.