NBA Draft Lottery is Tuesday, But Who Will be No. 1 Pick in June
May 16, 2017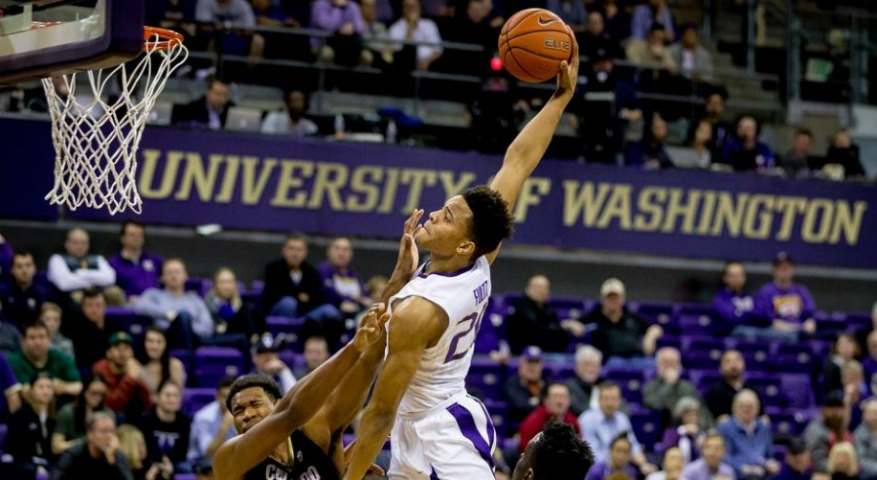 The NBA Draft Lottery will be held on Tuesday night, with the Boston Celtics, through holding the first pick from the Brooklyn Nets having the best odds to land the No. 1 overall pick.
That sets the stage for what player will be drafted No. 1 overall in June during the NBA Draft. Washington Huskies Markelle Fultz is considered the best player in the draft and despite playing for a poor Huskies team last season Fultz's numbers were impressive.
He averaged 23.2 points, 5.8 assists and 5.6 rebounds per game. He by far was the best talent on the Washington team, but never tried to showcase his talent over the desire for his team to win.
Because of his talent, Fultz is heavily favored at 1 to 3 to go first overall in the draft. He is considered the closest prospect to being a sure thing that the NBA has seen in a number of years.
Fultz has the offensive prowess to take over any game and his defense is strong enough to not be a liability. However, Fultz may not be the best fit for a few teams in the running for the No. 1 spots. For example, the Phoenix Suns are not in need of another guard in an already strong backcourt.
The Suns might take Fultz if given the chance, and attempt to trade Eric Bledsoe, but Phoenix would be better off taking Josh Jackson the draft's second most talented, and a player that addresses the biggest need for Phoenix of size and athleticism. Jackson has the third shortest odds to go No. 1 at 10 to 1.
The player with the second shortest odds to be chosen No. 1 overall is UCLA's Lonzo Ball at 3 to 1. Ball has the potential to improve any NBA team he is drafted by. His passing ability and excellent court vision is unmatched at the college level, which makes him so effective during transition.
Some have questioned Ball's shot and the ability to work in an NBA halfcourt set, but any number of team's including the Los Angeles Lakers would love to have him wearing their uniform.
The two players rounding out the top 5 draft possibilities are Jayson Tatum and Dennis Smith at 20 to 1 and 33 to 1 respectively, but both are long shots to say the least.
Tatum is capable of scoring a number of points at the NBA level, which is something any NBA team always needs. Smith is athletic and eventually could become one of the NBA's top point guards.
However, he and Tatum are not likely to be picked over Fultz, Jackson or Ball.