NBA Free Picks: Indiana at Detroit
November 8, 2017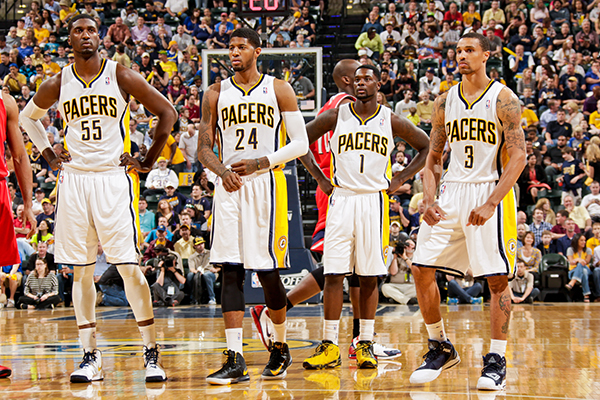 There is a good Eastern Conference matchup tonight when the Indiana Pacers take on the Detroit Pistons. Indiana is 5-6 straight up and Detroit is 7-3. Both teams have a winning record against the spread. The Pacers are 6-5 and the Pistons are 7-2-1.
The Pacers will be looking to snap a three game skid tonight. The Pacers gave up a tough one last night after leading 75-61 at halftime and shooting 63% from the field. After halftime, Cinderella's slipper fell off and the Pacers managed just 37 points shooting 30.4% from the field. They ended up losing a tough one at home to the Pelicans.
The Pistons own the second place spot in the East and are looking to not lose any ground. Tobias Harris and Avery Bradley (acquired in an offseason trade with Boston) have led the way, averaging 19.7 and 16.3 points per game respectively.
The spread currently has Detroit favored by 7 at home. Looking at the numbers allowed by both teams vs numbers scored by both teams gives a slight advantage to Indiana. They allow more but they score a lot too. We think this edge will be enough to keep it close against the Pistons and perhaps have a shot an outright win.
Indiana owns the head to head matchup in the recent past as show by the table below:
HEAD TO HEAD SUMMARY
| Team | Record | ATS | O/U | AVG | AVG ½ | FG% | REB | 3PT | Steals |
| --- | --- | --- | --- | --- | --- | --- | --- | --- | --- |
| Indiana | 9-1 | 8-2 | 6-4 | 106.30 | 51.00 | 43.91 | 43.30 | 89/253 | 6.00 |
| Detroit | 1-9 | 2-8 | 6-4 | 98.60 | 55.10 | 50.31 | 41.50 | 79/190 | 7.30 |