NBA Futures Shaken Up After DeMarcus Cousins Trade
February 21, 2017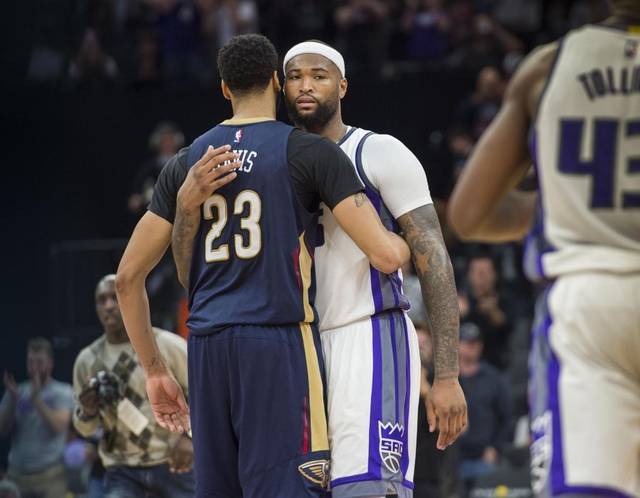 The Sacramento Kings, following a much speculation, have finally traded DeMarcus Cousins the team's foundation to its future. Cousins was traded following Sunday's NBA All-Star Game to the New Orleans Pelicans.
The Kings in return received Buddy Hield, Langston Galloway, Tyreke Evans, a top three 2017 protected first round pick and a second round pick in the 2017 draft.
The move has been called stunning for many reasons, but the biggest reason is that Vlade Divac the general manager of the Kings announced less than one month ago that the team would not be trading Cousins.
Like with any other big change in personnel sportsbooks reacted quickly following the trade as the championship odds for the 2016-2017 NBA season for New Orleans dropped from 50 to 1 to just 8 to 1.
The logic behind that huge drop in odds is very simple. Cousins, who is just 26, is one of the league's most dominant big men and his averages of 27.7 points, 10.5 rebounds and 1.3 blocks per game will give the Pelicans a much needed boost offensively and defensively.
New Orleans will now have down low the likes of Cousins with Anthony Davis their star power forward giving the team the best 1-2 punch in the frontcourt anywhere in the NBA.
This move is just one more in a series of questionable moves by the front office of Sacramento. While the temper tantrums of Cousin have hurt the locker room for the Kings, he is a superstar and has carried the Kings many times on his shoulders all alone.
Nothing appears to be a surprise anymore in the NBA even after Divac promised his fans that Cousins would not be traded. On Thursday, the Kings begin a new era without Cousins and will likely have a very poor final 30 games of the season.
At the same time, the Pelicans host Houston on Thursday and that game could be the start of something very special down in the Bayou.
As the season winds its way to the playoffs and if Cousins can fit in seamlessly with the Pelicans, then expect futures boards to shorten the New Orleans odds for winning the NBA Finals even more.