NBA Regular Season Win Totals at the All Star Break
February 15, 2016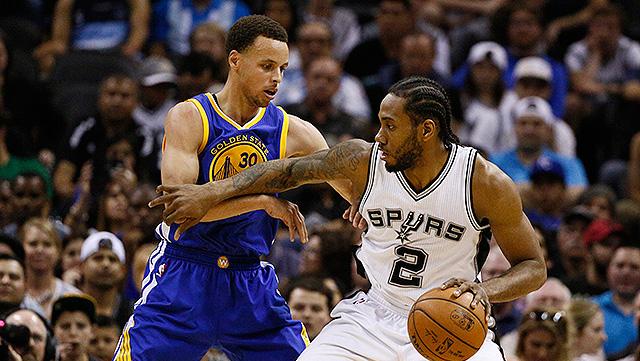 The first half or just over the first half of the season is over in the NBA. Most of the teams have played more than 50 of their 82 regular season games.
Before the start of the long regular season, win totals for each NBA team were released. Unlike other futures such as NBA Finals odds, the win totals are updated off and on during the season, not weekly.
Of the teams with the win total that were the highest to begin the regular season, Golden State, San Antonio, Oklahoma City and Cleveland all are setting a pace to end the season OVER, their total wins.
The Warriors win total was 50.5 for last season, but was moved up 10 full games to 60.5 after they won the NBA title last season. However, the change of 10 games does not seem to have affected them, as they are 48-4 at the All-Star break and on pace to set a single season record for wins.
San Antonio has been just behind the Warriors in their shadow the entire season thus far. However, Gregg Popovich's club has yet to lose at home and its plateau of 59 wins is coming into focus as they start the backstretch on Thursday when NBA action returns.
Denver is the closest NBA team to cashing their win total for the season thus far. The Nuggets have won 22 games and are only five wins away from cashing the OVER on a total of 26.5 wins given them by bookmakers.
On the other side, the Brooklyn, Phoenix, Milwaukee, Philadelphia and the Los Angeles Lakers are setting a pace to finish their season's UNDER their given win totals.
Houston could still reach the postseason despite not reaching its 55-win total, as they currently sit at 27-28 after 55 games and can only finish with 54 wins if they run the table their final 27 games.
Boston was given a win total of 42.5 for the season but is 32-23 needing just 11 wins over its last final 27 games to reach 43 wins.