NCAA Championship Game Spread Posted
March 31, 2018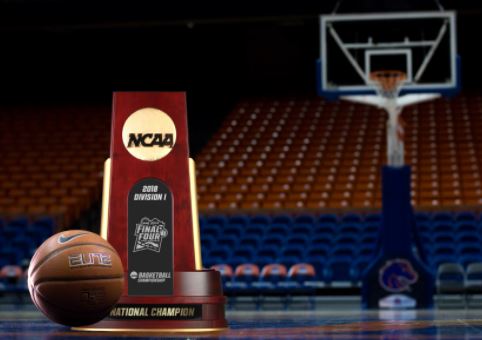 The two Final four games were played today and even though there were exciting moments the single thing that matters most is the final score. Both favorites covered by a substantial margin. Villanova put on a clinic and won 95-79, covering the 5 points and going over the total. We had Villanova as our Free Pick of the day here at the site.
The first game featured a Loyola Chicago team that put up quite a fight but in the end lost out to a better team that was more well-rounded and more talented. The final score was 69-57. The favorite and the UNDER covered in that game. We published a free pick article that featured an 'against the public' type play and offered the Under as the selection.
They are busy cutting down the nets and sportsbook oddsmakers are already hard at work on the next line. Here in the office we formulated Villanova would be favored by 4.5 over Michigan in the championship game. The line actually is showing up on the sportsbook boards right now as we speak and initially was posted at Villanova -5.5 and has since moved to -6.5 as the public is placing their bets with the Villanova domination fresh on their brain.
The total was pushed out at 147.5 points and is now down to 144.5 points. The formula for the initial total is no secret. They simply take all the games played by both teams, add up total scores and divide by the number of games played. The public will now start to shape the total with their bets. Right off the bat we are leaning Under and Michigan +6.5 but expect a full game preview and pick the day of the game. You can subscribe to us by email below or follow us on Twitter to get the updates.