New Jersey First Sports Bet Taken This Morning
June 14, 2018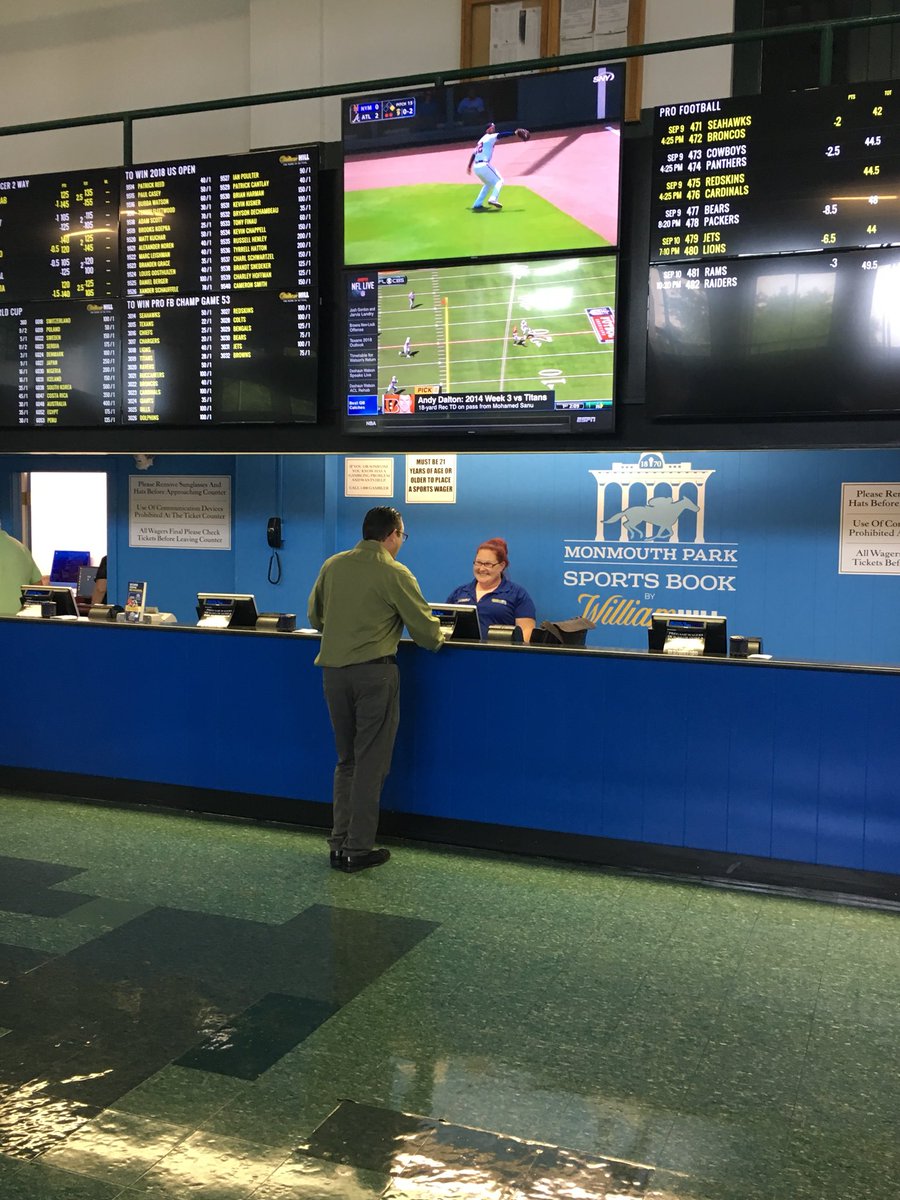 10:30 am EST – This morning – The sportsbook at Monmouth Park in New Jersey opened for business. The sportsbook is being operated by William Hill US (US brand of British based bookmaker). We reached out to them to find out what the first sports bet was but have not received a response yet. However, on Twitter they posted a pic of the first winning ticket. It is a World Cup prop bet "Will There be a Goal Scored in First 32 minutes of Russia vs. Saudi Arabia". The ticket was bet YES for $5 at -110 odds. Total payout $9.55. See below
THE GARDEN STATE JUST GOT A LITTLE BIT GREENER.
The first winning bet placed with William Hill in NJ. pic.twitter.com/ipzO4GS87B

— William Hill US (@WilliamHillUS) June 14, 2018
The Borgata in Atlantic City also started taking bets this morning. As of right now, you can place legal sports bets in Delaware, New Jersey and Nevada. Around the country, other states are working at getting sports betting legalized. New York is on the cusp of enacting sports betting legislation. Down in Mississippi, the Choctaw Indians will be offering sports betting in three of their casinos.
It won't be long before your state or a state near you has sports betting as an option. However, there are still some clear advantages to betting offshore. One clear advantage to betting offshore are the bonus offers. Brick and mortar sportsbooks cannot offer cash or free play bonuses. Their profit margins are usually too thin to allow for this.
Recently, another sports wagering information site reported that "New Jersey's NFL Super Bowl Odds Are a Total Rip Off.". In other words their hold is much greater than offshore sportsbooks and sportsbooks located in Las Vegas. For example, Monmouth New Jersey is offering the 49ers to win the Super Bowl for +1000 but offshore you can find that same bet for +2800.
Stay tuned, this topic is about to become even more exciting as sports betting finally becomes more main stream and available in many more states.