NFC Championship Over/Under Line Sets New Record
January 19, 2017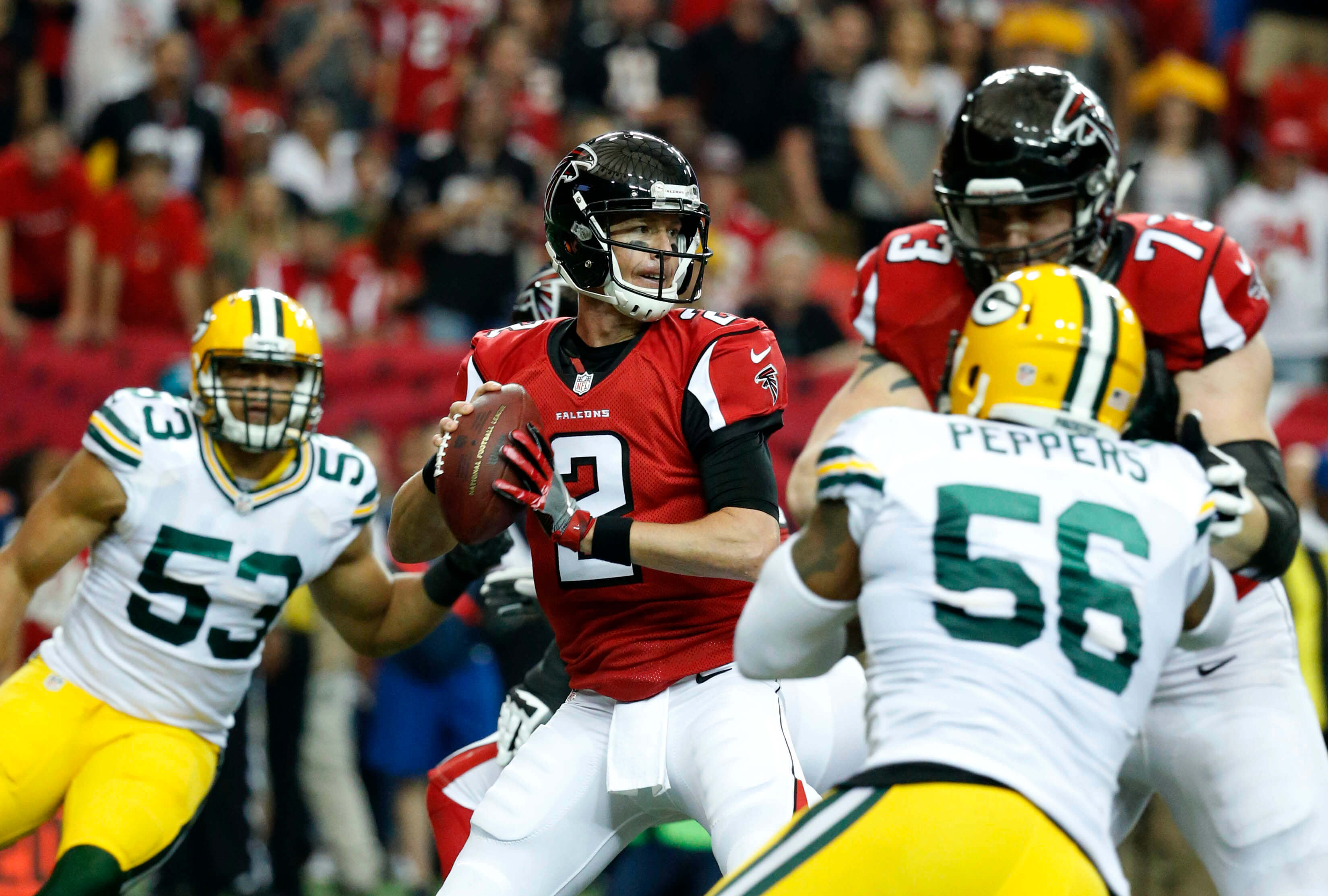 If points' being scored is to your liking, you will not want to miss Sunday's NFC Championship game between the Green Bay Packers and Atlanta Falcons.
Before Sunday's opening total line was released for the NFC title game, every football pundit and bettor knew it would be high, they just did not know how high. They soon found at that it is the highest ever.
Atlanta led the NFL in scoring during the regular season, while Green Bay was No. 4. In their 35 combined games this season, the over is 27-8.
The line opened at 58 and has already been bumped up to as high as 61.5, with most sportsbooks now on 60.5 or 61.
The point total for this NFC Championship game is record shattering. It makes good sense since Atlanta is the biggest OVER NFL team with the OVER cashing in 14 of 16 regular season games and last week in its playoff win over Seattle 36-20.
Before this season, there were four teams that the OVER was 13-3 during the regular season. Those teams included New England in 2010, Dallas in 2010, Indianapolis in 2001 and Denver in 2000.
The points add up in Atlanta games, as the Falcons are the No. 1 scoring team in the NFL and the No. 27 scoring defense in the league. Add those two together and this season 58.75 points were being scored per game on average in Atlanta's games.
In the Packers 16 regular season and 2 postseason games, the over/under is 12-6. Green Bay is the No. 4 team in scoring this season averaging 27 points a game. In its past six games played, Green Bay has scored 30 or more points in each.
If those numbers are not enough, take a look at these.
In 9 home games in Atlanta this season the OVER is 9-0.
In 9 road games the Packers have played this season, the OVER is 7-2.
Green Bay is the second worst ranked team against the pass in the league. Morgan Burnett the Packers strong safety is hurt and questionable for the game.
Atlanta is No. 27 versus the pass in the NFL this season.
However, if the UNDER is to your liking take a look at this. Since 2002, in 25 games where the No. 1 scoring offense was playing, the over/under is just 12-13.