NFL Divisional Playoff Injuries That Could Affect Betting Lines
January 12, 2016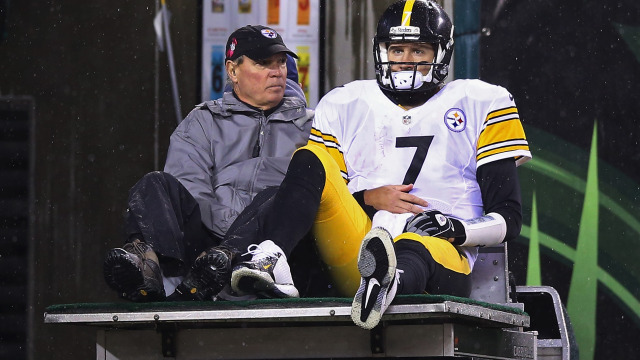 In this week's division playoffs, Carolina is seeing the most action thus far. In the Kansas City vs. New England game and Green Bay versus Arizona the action is fairly balanced. However, Carolina is taking up to 75% of the action on a number of online sportsbooks as 3-point chalk against Seattle.
Most books have the Pittsburgh vs. Denver game off the board as of late Monday due to the uncertainty of Ben Roethlisberger playing for the Steelers.
The line for the Steelers – Broncos games opened at Denver -6.5 and came down to Denver -5.5, but has been taken down for the time being.
Following the Pittsburgh game on Saturday, Roethlisberger would not address how serious his injury was. However, word from insiders is that both Big Ben and his favorite target Antonio Brown will play this weekend.
An injury to Kansas City wide receiver Jeremy Maclin could influence the line with the Chiefs and Patriots. Maclin has a high ankle sprain but not the feared ACL tear many were worried about. However, his status is not known for this weekend's game.
Julian Edelman missed the final seven games of the New England regular season with a broken foot, but has been cleared to play for the Patriots on Saturday.
Defensive end DeMarcus Ware of the Broncos has had a bad back most of the season but hurt a knee during the final game of the season and his status is day to day.
Jonathan Stewart missed the last three games of the Carolina regular season, but it is expected the running back will play this weekend.
Marshawn Lynch practiced last week but told the team he could not play on Sunday. Lynch has not played for Seattle since mid November. His status is unknown.
Running back DeAngelo Williams missed Pittsburgh's game last weekend versus Cincinnati and his status is questionable for this weekend.
Davante Adams a Green Bay wide receiver hurt his knee during the third quarter and sat out the rest of the game. He is questionable as are both Sam Shields a cornerback and David Bakhtiari a left tackle.