NFL Free Pick: Oakland at Philadelphia
December 25, 2017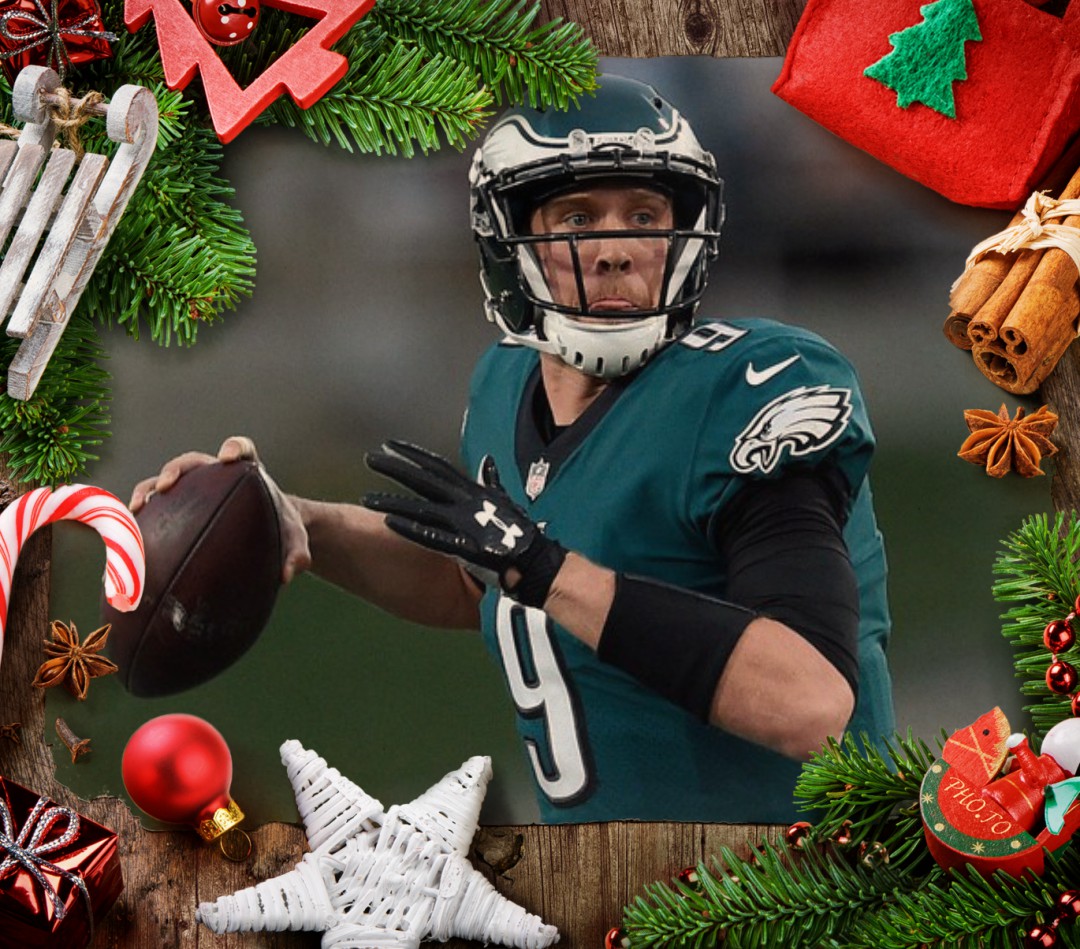 Tonight at 8:30 PM est the Oakland Raiders take on the Philadelphia Eagles in the City of Brotherly Love. SBAodds has Philly -10 and the total is 46.5 points.
Philly has had one fantastic year and even the injury of its starting Pro Bowl QB Carson Wentz doesn't seem to be slowing them down. The backup QB Nick Foles has come in and played well in relief. The Eagles are 12-2 and 10-4 ATS. The Oakland Raiders are just 6-8 straight up and 4-8-2 ATS. It has been really a disappointing season for the Raiders.
The tale of two teams comes down to scoring more than you allow, as it does with any game. Oakland only scores 20 points per game while allowing 23. Philly, on the other hand, scores 31 PPG and allows 20.  Head to head in their last five games Oakland has the advantage 3-2. And that goes for ATS as well, Oakland is 4-1 ATS in their last five against Philly.
Philly's defense is pretty good and their offense doesn't seem to be missing a beat without Wentz. But there really hasn't been enough game play since Wentz's injury to tell that for sure. Foles has only played a game and a half.
What We Got Here
Today's WWGH is as follows: We got a very talented Eagles team at home without the QB that got the 10.5 of those 12 wins. We also got a Raiders team with nothing to lose and some really decent talent of their own. According to the tweet we grabbed below, it will be 39 degrees and clear in Philly tonight. Not exactly true, it is supposed to be 29 degrees and mostly cloudy, but we picked that Tweet because it has a dog and that is who we are taking in this one. We like Oakland plus the ten points.
Basil says, " If I can still swim naked in December in cold water in 55 degree weather, then the Raiders should have no problem in cold Philly weather tomorrow-mostly sunny, 39 degrees- but will be a lot warmer with their uniforms on." pic.twitter.com/HTXWSWKjoV

— [email protected] (@jbange831) December 25, 2017