NFL Pick and Preview: Saints vs Panthers
January 6, 2018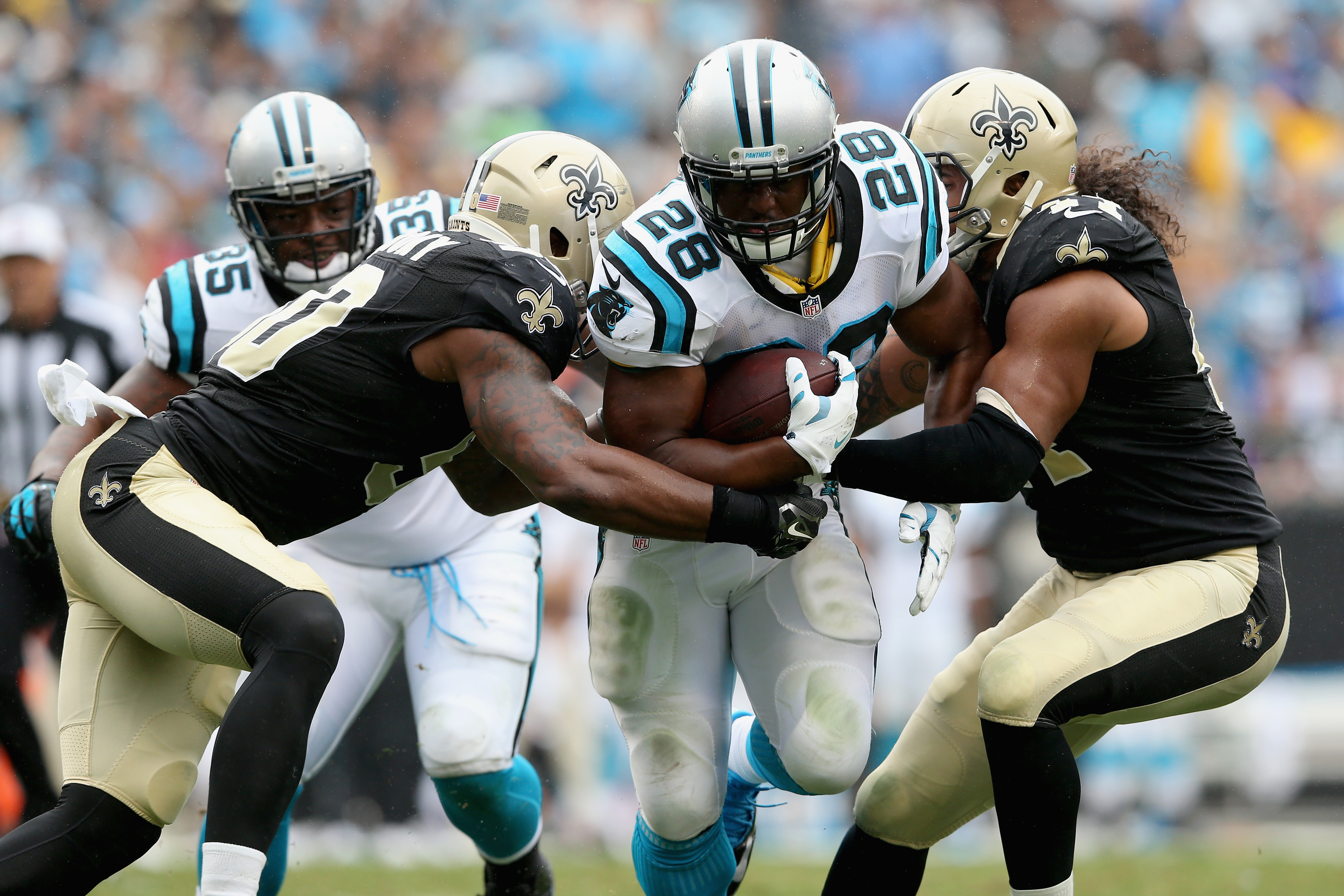 The last game of this weekend's wild card games may be the best one. The Carolina Panthers are in New Orleans to take on the New Orleans Saints. The game goes at 4:40 EST, Sunday, January 7, 2018.
The betting spread was pushed out at New Orleans -6 and the total at 48.5. Since then, the public has bet the favorite up to -7 and the total down to 47.5 points. The public action has since been balanced with 55% of the public on new Orleans and 56% of the public on the total. I will be honest, the way that Carolina played in their last game, I am surprised the public isn't jumping all over New Orleans, because that is what Joe Public does, overreact to the last game played.
Matchups
Both teams are 11-5 straight up. Carolina has the edge ATS at 9-6-1 to New Orleans's 8-8 mark. Carolina scores 22 points on offense and allows 20. New Orleans scores 28 and allows 20. Some simple match with those two numbers shows that the spread should be 7, but only if played on a neutral field. If you factor in home field advantage, the spread could be as high as New Orleans -10. Especially if you consider this same exact matchup occurred just a little over a month ago and resulted with New Orleans winning by exactly ten points (31-21). In September, in Carolina, The Panthers were mauled by the Saints 34-13. These two are very familiar with one another. So New Orleans is 2-0 against the black cats this year.
Historically, when these two teams play one another you can throw out the records. They are 5-5 against one another straight up in their last ten head to head games. But, New Orleans does have a 7-2-1 record ATS (against the spread).
How I see it Playing Out (formerly What We Got Here)
Even though everything I wrote above is leaning toward The New Orleans Saints, I have to go the other way. I see the Panthers striking first. I see them having confidence. Cam Newton and company will make the plays when they need be made and in the end the Carolina Defense will win the game for Panthers. Yes, I said WIN the GAME. Drew Brees and the Saints will come up just a little short and lose outright to the Panthers. If you aren't one for betting 2.5 to 1 underdogs (+250) then go ahead and take the TD. But when the Panthers win this game outright remember where you saw it first and feel free to share on Twitter.