NFL Scoring Down to Low of Seven Years
September 20, 2017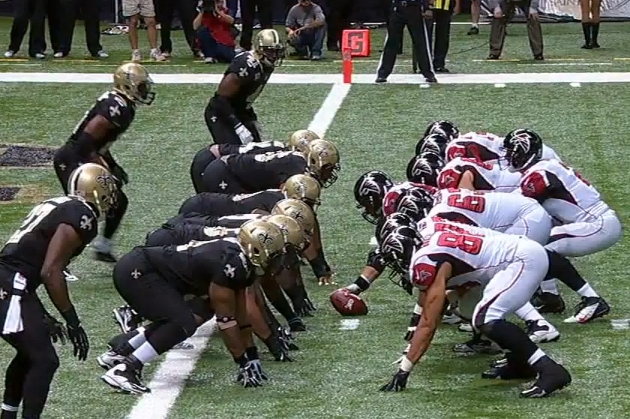 Many NFL fans have likely slept through parts of NFL games the first two weeks of the season. Many games are not close and worse, teams are not scoring like they have in recent years.
Touchdowns are at a premium and the UNDER is cashing much more. The average points scored in each game after two weeks of the NFL regular season is 40.51, which is 4.5 points less per game than a year ago.
It also represents the lowest scoring per game after two weeks of the NFL regular season in the past 7 seasons. At the same time, the UNDER has cashed in 19 of 31 games or 61.3% to start the season.
Two teams – Cincinnati and San Francisco – have not yet scored a touchdown.
Two teams – New York Giants and Seattle – have scored just one touchdown after their first two games.
In the 31 games played thus far, an average of 2.1 touchdowns per game are being scored, which is down from last season's 2.6 touchdowns per game.
Eleven of the 32 NFL teams have not yet scored a rushing touchdown.
For teams in the AFC North, the UNDER is a combined 8-0.
Attempted field goals inside the 20-yards line are now commonplace. Teams are scoring approximately 50% of the time inside the red zone, which is the lowest rate in the past 10 seasons.
One football pundit says fewer points are being scored due to poor play by the quarterback. While there are elite quarterbacks leading their teams, the majority of NFL teams are playing either young or "has been" quarterbacks.
That means those teams rely on the rushing game and the defense to win their games.
Here are the six quarterbacks that currently have the lowest rating – Andy Dalton, Brian Hoyer, DeShone Kizer, Blake Bortles, Russell Wilson and Carson Palmer. Their teams – Cincinnati, San Francisco, Cleveland, Jacksonville, Seattle and Arizona are 10-2 on the UNDER.
In interviews conducted with sportsbooks the low scoring has not yet impacted the way they are setting lines. However, bettors may have moved lines due to the trend of taking the UNDER.
Ten of the upcoming 16 games for Week 3 of the NFL have seen the Over/Under line pushed down since the release of the opening number on Sunday night.
The opening line point totals for the Steelers-Bears, Saints-Panthers and Rams-49ers have each dropped by two points.