NFL Week 8 Betting Results
October 30, 2017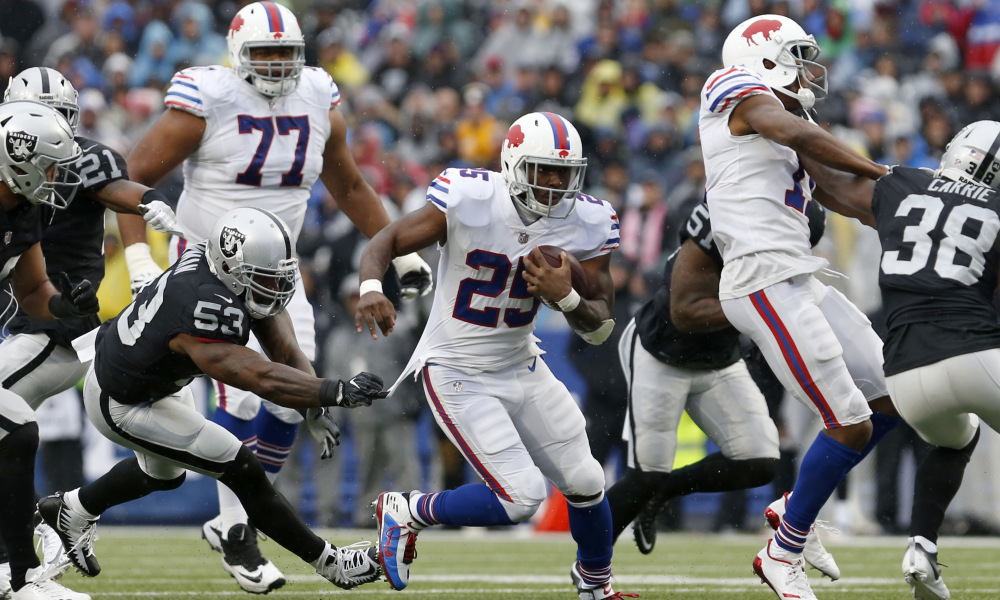 Week 8 of the NFL regular season will end when the Denver Broncos visit the Kansas City Chiefs in an AFC West showdown, as 12 games were played for Week 8 and here is a quick look at the betting results.
Favorites were 11-1 straight up and 7-5 against the spread. The home teams were 7-5 SU and 5-7 ATS, while the over/under point total was 7-5 in favor of the OVER.
The biggest underdog to win outright was Carolina (+1) over Tampa Bay 17-3.
The biggest favorites to cover the number were Philadelphia (-13) over San Francisco 33-10, Minnesota (-11) over Cleveland 33-16 and New England (-7) over San Diego 21-13.
Buffalo beat Oakland 34-14 and in the process made OVER bettors happy while sending UNDER bettors home upset. The Bills led by 13 points 27-14 with just over three minutes remaining and a pair of first downs would have likely run the clock out and cashed the UNDER that was 47.5.
However, LeSean McCoy ran for a 48-yard touchdown extending the Bills lead to 20 points, but more importantly with the extra point the total pushed to 48 and cashed OVER by a ½ point. It was the second consecutive OVER for Buffalo, its third straight at home and Buffalo is now 5-1-1 ATS.
The Philadelphia Eagles beat the San Francisco 49ers 33-10 and moved to 7-1 SU and 6-2 ATS. The Eagles are now 4-0 SU and 3-1 ATS at home and 3-1 SU and ATS on the road. The Eagles have covered the number in five consecutive games and will host Denver this Sunday.
Sunday Night Football was dominated by the defense as the two teams – Pittsburgh and Detroit – combined to score just 35 points a full 10 points less than the closing line of 45.
The lowest point total of the week was Miami vs Baltimore at 38. The Dolphins were awful and did not help in adding to the total as they were shutout by the Ravens 40-0. It is the fourth consecutive OVER for Baltimore and fifth in the Ravens last six games.
The highest point total for the week was the Chargers-Patriots at 49, but that game never came remotely close to cashing OVER, as only three touchdowns were scored, a two-point conversion failed and four field goals and a safety completed the scoring 21-13 or 15 points below the line.