NFL Week 9 Betting Results
November 7, 2016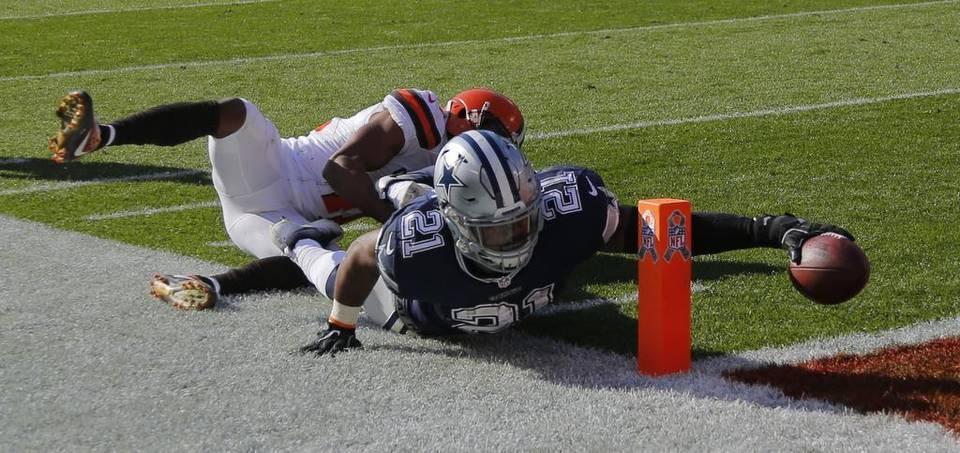 Week 9 of the NFL regular season is complete with the exception of Monday Night Football. Here is a quick recap of the betting results for the 12 games played thus far.
Favorites for the week were 9-3 straight up and 6-4-2 against the spread. Home teams were 6-6 SU and 4-6-2 ATS. The Over/Under point totals were 7-5 in favor of the OVER.
The three biggest underdogs that won outright were Indianapolis +7.5 over Green Bay 31-26, Detroit +5.5 over Minnesota 22-16 and Baltimore +3 over Pittsburgh 21-14.
The three biggest favorites that covered were Dallas -7 over Cleveland 35-10, New Orleans -5.5 over San Francisco 41-23 and Atlanta -4.5 over Tampa Bay 43-28.
New Orleans defeated San Francisco 41-23 for its fourth win in its last five games and fifth straight cover. New Orleans is also 2-2 SU and 4-0 ATS in its four road games this season.
The New York Giants defeated the Philadelphia Eagles 28-23 for their third straight win. The Giants have covered three straight as well, after beginning the season 1-3-1 ATS.
The OVER was dominant again this week at 7-5. In five games between AFC teams the OVER was 3-2 and the same was true with the NFC as the OVER cashed on 3 of 5 games. In AFC vs. NFC matchups, the OVER was 1-1.
Through nine weeks of the regular season the OVER has cashed 73-58 or 55.6% of the time.
Four out of the five games with the highest point total lines entering the week cashed OVER including New Orleans vs. San Francisco and Indianapolis vs. Green Bay, which were the two highest at 53 and 52 respectively.
The week's highest scoring game featured Tennessee vs. San Diego. The point total line was 49 and the two teams combined to easily cash OVER that with 78 points between them.
Two the three games this week, that had the lowest lines at 42.5 cashed UNDER. Detroit vs. Minnesota and Jacksonville vs. Kansas City each cashed UNDER easily. The NFC North matchup was an overtime game and still cashed under.
The OVER was 2-0 in the 2 primetime matchups during the week. Officially the OVER through 27 primetime night games, is 13-14.
Last season, in 49 games in primetime, the OVER cashed only 41.6% of the time and finished 20-28-1.