Odds for 2016 NBA Draft Lottery
May 17, 2016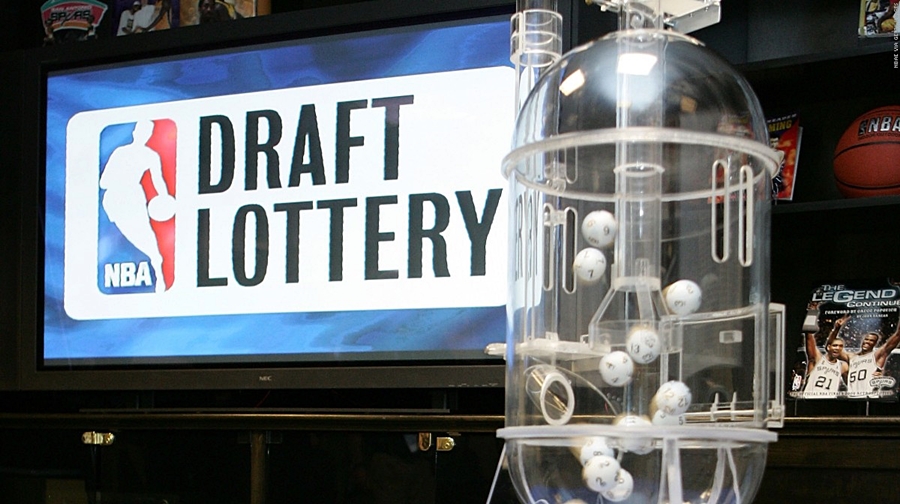 The NBA postseason continues with the two conference finals starting this week. Just four teams remains in the chase for the NBA Championship.
On Tuesday May 17, the NBA will hold its annual Draft Lottery with the 2016 addition in New York and 14 teams looking to grab the No. 1 overall pick in the soon to be held NBA Draft.
During the regular season, the Philadelphia 76ers were far and away the worst performing team. Their overall regular of 10-72 is evidence of that. Since they had the worst overall record during the regular season, the 76ers will have the best odds of winning the No. 1 draft pick.
Sportsbooks have different odds but the consensus has Philadelphia at 13 to 5 to win the Tuesday night NBA lottery. Odds of 13 to 5 means if you bet $100 you will win $260.
Based upon recent history in the lottery, owning the worst regular season record is not always rewarded. Since 1993, when the league adopted a weighted system using ping-pong balls to pick the choices, only four teams that ended the season with the worst record have won the lottery.
One of those four teams was the Minnesota Timberwolves last season and they chose Karl-Antony Towns with the first overall pick in the draft.
The 14 teams participating this season will be trying to get the top spot with most eyeing Ben Simmons from LSU. Expected to go second in the draft is Brandon Ingram from Duke, while Buddy Held the Oklahoma high scoring could go at number 3.
Here are the 14 teams vying for the top pick and their respective odds.
Philadelphia Sixers 13 to 5
Los Angeles Lakers 19 to 5
Brooklyn Nets 5 to 1
Phoenix Suns 13 to 2
Minnesota Timberwolves 9 to 1
New Orleans Pelicans 13 to 1
New York Knicks 20 to 1
Denver Nuggets 50 to 1
Milwaukee Bucks 50 to 1
Sacramento Kings 50 to 1
Orlando Magic 100 to 1
Utah Jazz 125 to 1
Chicago Bulls 150 to 1
Washington Wizards 150 to 1