Odds for Super Bowl LII Shuffled Following Aaron Rodgers Injury
October 17, 2017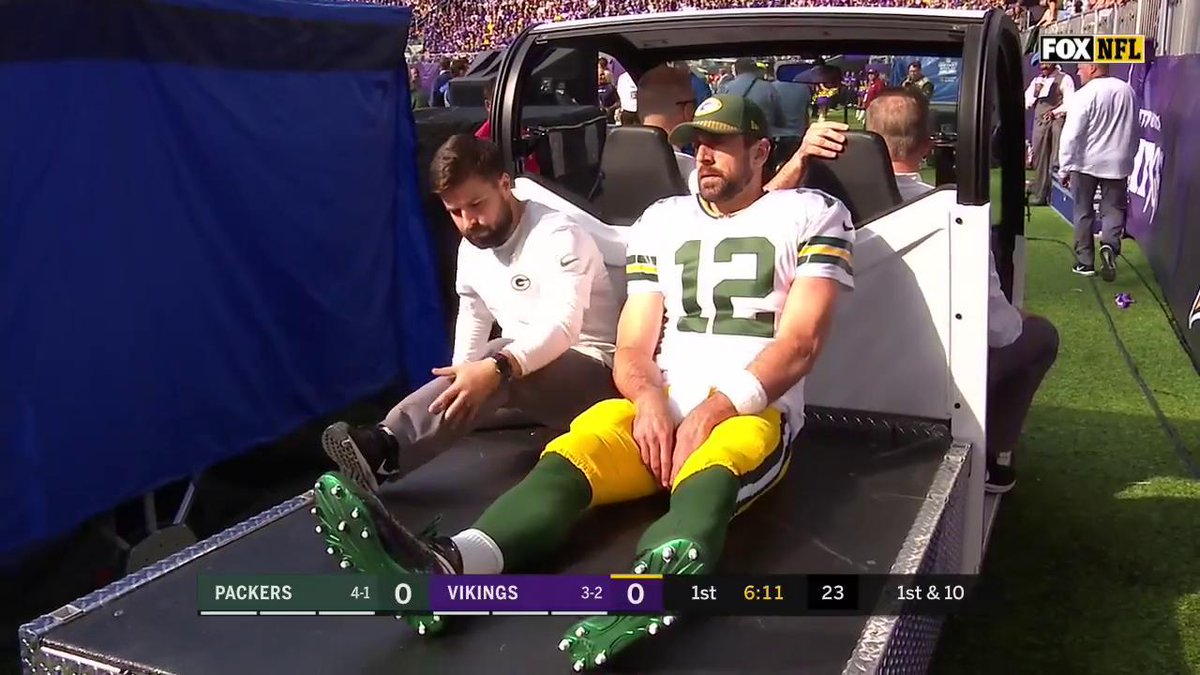 Last Sunday, Green Bay Packers veteran quarterback Aaron Rodgers was injured during the first quarter of the Packers game against AFC North rivals the Minnesota Vikings.
Shortly after the injury, team officials announced that Rodgers has suffered a broken collarbone and would likely miss the remainder of the season. It did not take sportsbooks long to react as they immediately dropped the Packers odds on the Super Bowl LII futures boards to +1600 from +500.
For many football pundits, the odds for the Packers to win Super Bowl LII should have been dropped even more. Brett Hundley replaced Rodgers under center for the Packers and threw three interceptions. If he remains the starter the remainder of the season, the Packers are likely to miss the playoffs entirely.
After the announcement was made that Rodgers would be sidelined for a long period, speculation grew rapidly over potential players to replace him, that are not on any NFL roster at this time.
Those names include both Colin Kaepernick and the currently retired Tony Romo.
It seems unlikely that Kaepernick would be signed especially since it was announced that the former San Francisco 49ers quarterback was filing a collusion lawsuit against the NFL and NFL team owners.
Romo, who currently is in the NFL broadcast booth each Sunday, could be a good fit for the Packers but the big question is would he be willing to jump back into the fray.
Green Bay is currently tied for first place in the NFC North but it is not likely the Packers can remain there even though the division is rather weak this season.
The loss of Rodgers will impact the point spread for all future Green Bay games going forward until his return. This week the Packers are home against New Orleans and would have been favored, but with Rodgers out, the Saints opened as 3.5-point road chalk.
As far as the rest of the league and the Super Bowl LII futures, the New England Patriots remain on top of the list at +450, followed by the Pittsburgh Steelers at +800, the Kansas City Chiefs and Philadelphia Eagles at +850 and the Seattle Seahawks at +1100 to round out the top 5.