Odds for Third and Final Presidential Debate
October 19, 2016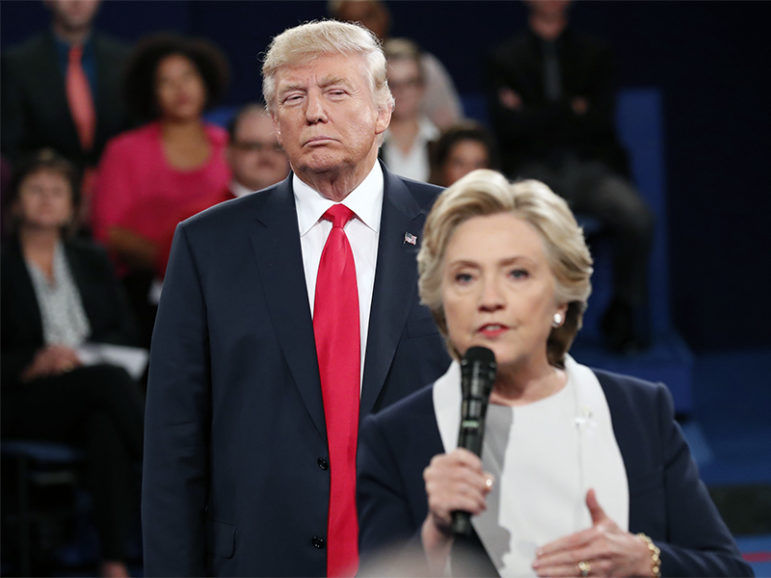 The third and final presidential debate will be held on Wednesday between the Republican nominee Donald Trump and Democratic nominee Hillary Clinton.
Online sportsbooks across the Internet are taking wagers on this final debate. One sports betting website has odds as to whether or not the debate will have better cable ratings than the first debate did.
The final debate is a betting favorite of -600 to win more viewers than debate number one that was highly contentious.
Sports bettors will be able to take a short break from the gridiron, ball diamond and the basketball court to bet on whether or not Trump says Bill Clinton in the 90-minute third debate. Trump saying the name of the former president has -400 odds on different sites online.
The name of Donna Brazile being mentioned has been given odds of -175. Brazile allegedly gave a question to Clinton's campaign prior to an earlier town hall meeting that concerned the death penalty, which violated journalism ethics, if one is to believe the WikiLeaks releases of emails this week.
Betting odds are set at -150 for the phrase Locker Room Talk to be spoken. Trump referred to that phrase in the second debate after being questioned about comments the billionaire made back in 2005 while discussing his different sexual advances towards women.
Odds are sitting at -375 on some sportsbooks for the phrase Make American Great Again to be spoken.
Clinton referring to supporters of Trump again as a group of deplorables has odds of +2500. Meaning odds makers do not see that phrase being spoken on Wednesday night.
One wager that has attracted a great deal of attention is how many times Clinton will say Donald. One sportsbook has that line at an OVER of 20.5 with odds of -165.
Clinton mentioning Trump University over the course of the 90-minute debates is paying +175.
Clinton is a -600 favorite to win the Presidential election after Trump suffered a big setback due to sexual assault allegations that came out after the video of him talking about his sexual exploits.
Visit a top sportsbook to get all the different debate election odds.