Odds Makers Adjust Futures For Cy Young and MVP
June 2, 2016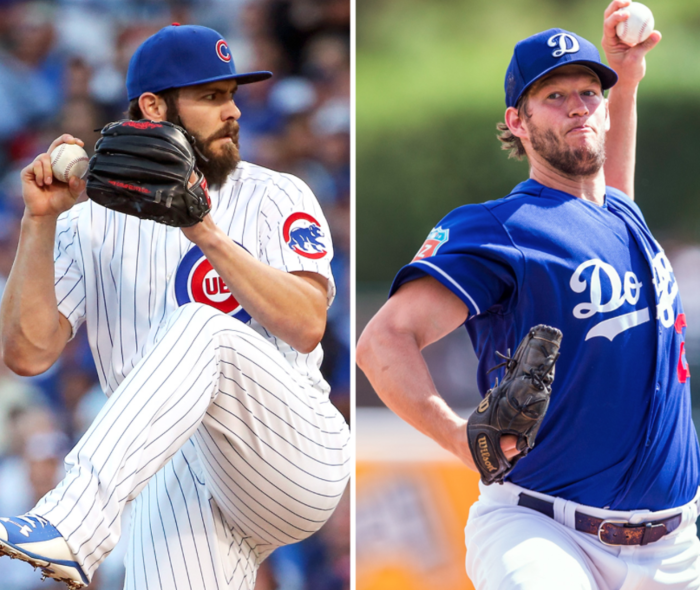 After two months of the Major League Baseball season, a number of players have had a terrific start to the season. Therefore, odds makers have made some adjustments to their futures boards related to the MVP and Cy Young awards.
The battle for the Cy Young in the National League looks to be a two-horse race between Clayton Kershaw the Los Angeles Dodgers ace and Jake Arrieta the ace for the Chicago Cubs. The two are co-favorites to win at 8 to 5.
Both pitchers have ERAs of less than 2.00, as does Noah Syndergaard the standout pitcher for the New York Mets. Syndergaard is currently 18 to 1 to win the Cy Young award.
Washington right-hander Stephen Strasburg is 9 to 2 to win the award, as he is 9-0 on the season after 11 starts. Madison Bumgarner the ace for the San Francisco Giants is 18 to 1 to win. He is 6-2 on the season after going unbeaten in six starts during May.
In the American League, Chicago White Sox ace Chris Sale is the favorite to win at 2 to 3. He has not won in his past two outings but overall is 9-1 with a 2.29 ERA. David Price is 7-1 on the season but the Red Sox southpaw has a 5.11 ERA. Price is 8 to 1 to win the award.
Bryce Harper started the season with the best odds to win the NL MVP award along with Nolan Arenado the third baseman for Colorado. Harper has dropped back to third with Arenado and Yoenis Cespedes the Mets slugger each the co-favorites at 3 to 1.
Cespedes has the NL lead in home runs at 15, while Arenado has 14, but the Colorado standout leads the NL in RBIs with 39. Harper is hitting just .242 thus far.
Manny Machado the Orioles third baseman is the favorite to win the MVP in the American League at 9 to 4 odds. Machado has 13 home runs and 20 doubles on the season.
Robinson Cano the second baseman for the Seattle Mariners in second in the AL for MVP with 11 to 4 odds. He has hit 15 homes runs and has 44 RBIs.