Odds Makers Adjust NBA Win Totals Following Trades and Free Agent Signings
July 15, 2017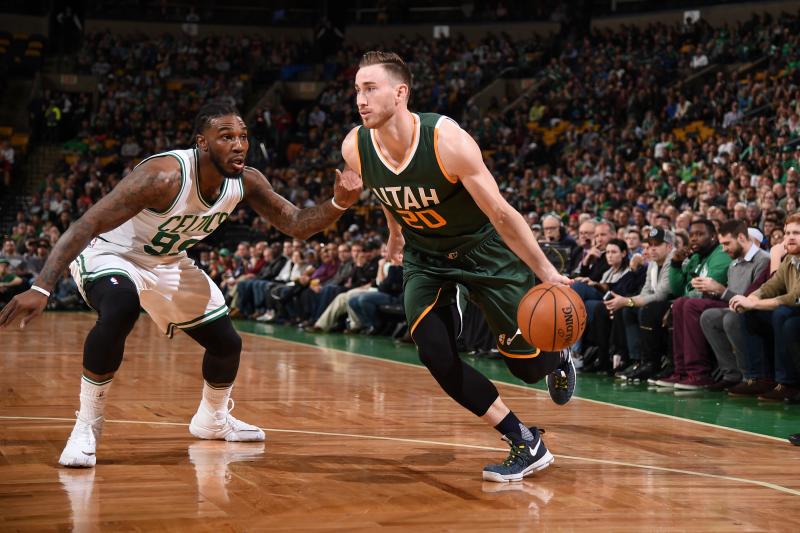 The NBA offseason has seen the NBA Draft and the biggest signings of free agency come and go. The most notable names on the free agent market have either re-signed with their former teams or found a new home.
Therefore odds makers decided to release their updated win totals for the 2017-18 season this week since the dust from draft and free agent market has settled.
The excitement this offseason did not compare to last summer when the Golden State Warriors scooped up Kevin Durant, which shifted the league's power to the Pacific division Warriors and helped them win their second NBA title in three seasons.
This offseason, Durant signed an extension to remain with the Warriors to try to add to their NBA titles.
The most high-profile free agent to change teams this offseason was Gordon Hayward who moved from Utah to Boston to join the Celtics and his former coach in college Brad Stevens.
Chris Paul was due to be a free agent but opted to re-sign as part of a trade that sent him from the Los Angeles Clippers to the Houston Rockets. That helped Houston to be listed with one of the highest win totals for this upcoming season at 56.5 after last season going 55-27.
Golden State is the team with the highest win total posted for the upcoming 2017-18 season. The Warriors are expected to win 67.5 games followed by both Houston and the Cleveland Cavaliers at 56.5.
The team following the Rockets and Cavs is the San Antonio Spurs who odds makers believe will finish with 55.5 wins, while the Celtics are next with 54.5.
The Oklahoma City Thunder has seen its win total increased after the team traded for All-Star shooting forward Paul George who will team with just named NBA MVP Russell Westbrook.
With the win totals released for each of the teams in the NBA for the upcoming season, this is how the top eight seeds would look like that would reach the postseason if they hit their mark
Eastern Conference
Cleveland Cavaliers
Boston Celtics
Toronto Raptors
Washington Wizards
Milwaukee Bucks
Miami Heat
Detroit Pistons
Charlotte Hornets
Philadelphia 76ers
Western Conference
Golden State Warriors
Houston Rockets
San Antonio Spurs
Oklahoma City Thunder
Minnesota Timberwolves
Denver Nuggets
New Orleans Pelicans, Portland Trailblazers, Memphis Grizzlies