Odds Makers Like Dustin Johnson to Win PGA Championship
August 8, 2018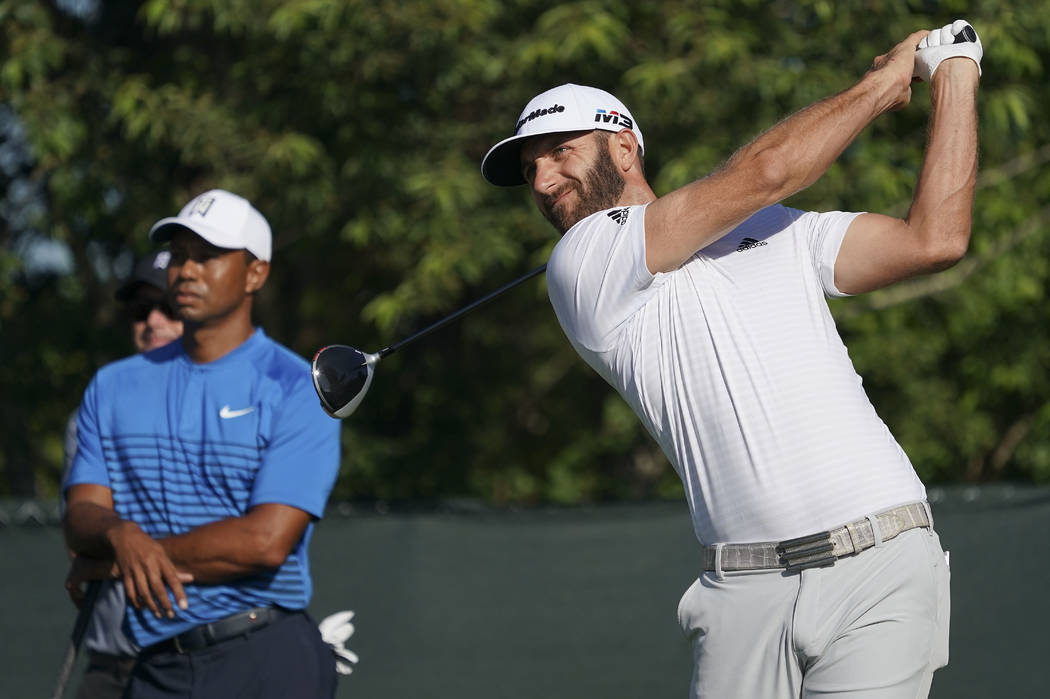 Three of the four majors in golf have been played with just the PGA Championship remaining. On Thursday August 9, the 100th PGA Championship will tee off from Bellerive Country Club in Town and Country, Missouri. The winner will be crowned following the final round on Sunday afternoon.
With the first pairing just over 24 hours away from teeing off, odds makers have adjusted their futures and Dustin Johnson remains the favorite to take home the fourth and final major title of the season.
The top five favorites to win the 100th PGA are Dustin Johnson 10 to 1, Rory McIlroy 12 to 1, Justin Thomas 14 to 1, Jordan Spieth 16 to 1, and Ricky Fowler 18 to 1. Just outside that top five are Jason Day and Tiger Woods at 20 to 1.
This year is the last time the final major of the season will be the PGA Championship. Beginning in 2019, the event will become the second major taking place during May following the Masters and prior to the U.S. Open. This year's event has a purse of $10.5 and is the only one of golf's four majors where almost every participant is a professional golfer.
The venue, Bellerive last hosted an event with this magnitude in 1992 when the course was the setting for that year's PGA Championship.
Bellerive is a 7,547-yard par 71. It saw extensive renovations in 2005-2006. The course has a creek that meanders through it and is in play on nine holes, with water hazards playing a role in 11 holes on the course.
The course has large, undulating greens, but is expected to play far easier than the three other courses that hosted this year's majors.
Justin Thomas won the PGA Championship in 2017 at Quail Hollow and is coming off a win last week at the WGC Bridgestone Invitational for his third victory of the season. He must be considered a big favorite as he arrives full of confidence.
Favorite Dustin Johnson has won three times this season and sits atop golf's world rankings at No. 1. While he has won just one major during his career, Johnson's play at the PGA Championship has been very consistent with four finishes in the top-10 and a 13th in 2017.
Tiger Woods has returned to fine form this year after recovering from his back surgeries. He has won four PGA Championships during his career, but struggled last week during the WGC Bridgestone Invitational during both Saturday and Sunday's final two rounds.
Jason Day enjoys the PGA Championship layouts and has had very good success the last three years finishing 9th in 2017, second in 2016 and winning the major in 2015.