Odds Makers Predict High Scoring in NBA Finals Game 1
May 27, 2017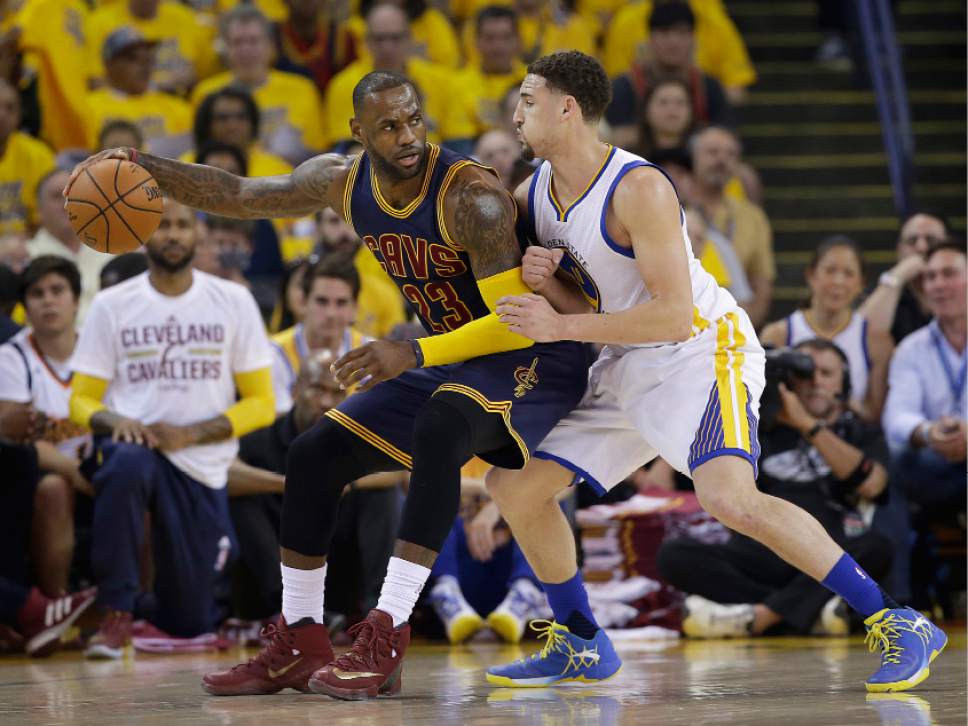 The Golden State Warriors host the Cleveland Cavaliers in Game 1 of their NBA Finals best of seven series that begins June 1. The two teams will be meeting for the third straight season in the NBA Finals.
Scoring large numbers of points has become a trait for both teams and that is why it is no surprise odds makers have set a new record-high point total for the first game of the series at 225.5.
During the past two NBA Finals, the over/under has been 4-7-2.
It appears to these two teams that offense wins championships and both have lineups full of NBA talent that can quickly put points on the scoreboard. The record over/under total for Game 1 of 225.5 easily outdistances the previous one of 214 that was in the 1995 Finals between the Houston Rockets and Orlando Magic.
Cleveland is averaging close to 117 points per game during the postseason, while Golden State is averaging slightly over 118 points per game. During the current postseason, the two teams have combined for an over/under record of 18-7.
That is a winning clip of 72% if a bettor blindly bet all the games OVER during the postseason for both Cleveland and Golden State.
Since 1991, there have been 21 games during the NBA Finals where the point total closed at 200 or above. Of those points the OVER has cashed in 8, the UNDER 12 and one push.
Four Finals games dating back to 1991 have had point totals of 211 or higher with the four ending split 2-2 on the over/under.
With this the third straight meeting in the NBA Finals between Cleveland and Golden State there is history to be considered. In 2015, when Golden State won the title, the two combined to finish 2-5-1 on the OVER.
In 2016, the two teams combined go 2-4-1 for the over/under.
Overall, low scoring basketball has been the name of the game in in NBA Finals dating back 26 seasons. During that span, the over/under totals are 54-80-5 with a 59.8% return for the UNDER.
Looking at only Game 1 during the last 25 years shows the UNDER is far more profitable at 9-15-1 in the over/under.