Odds Makers: Siemian Favorite to Win Starting Job in Denver
July 30, 2017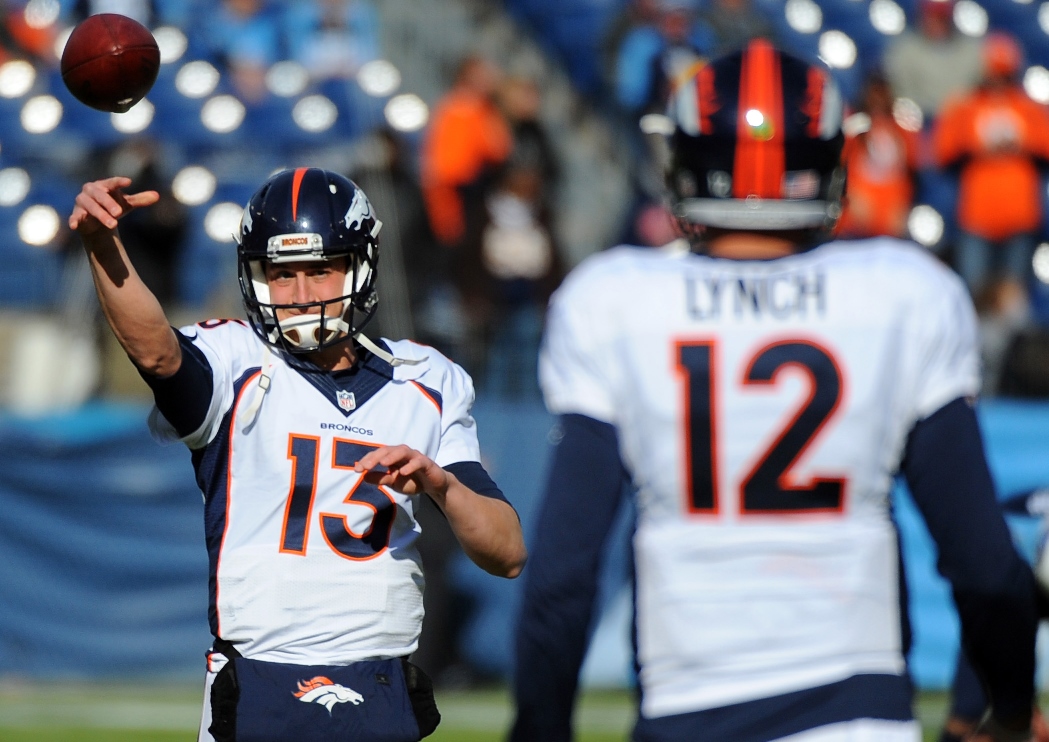 NFL training camps have just started and the most intriguing battle for starting quarterback anywhere in the NFL is the Denver Broncos where Trevor Siemian will battle with Paxton Lynch for the starting job.
The battle is so interesting that several sportsbooks are offering odds on which of the two players will start in Week 1 of the regular season.
The Broncos have the talent to reach the playoffs and are the only team of that caliber with a training camp battle to determine their starting quarterback. Denver's defense is the reason that even with a half decent offense the defense will keep them in games.
However, the offense has good talent at the skill positions with Emmanuel Sanders and Demaryius Thomas two top wide receivers and a group of running backs led by CJ Anderson and newcomer Jamal Charles the longtime Kansas City Chief.
If Denver can get NFL-average play from their quarterback, they will return to the postseason where they missed out last year.
New head coach Vance Joseph called the quarterback battle wide open and said he does not have any timetable for naming the Week 1 starting quarterback, but hopes to by Week 3 of the upcoming preseason.
Denver plays AFC West rival San Diego in Week 1 of the 2017 NFL regular season and has opened as 3.5-point chalk against the Chargers.
Sportsbooks offering a prop for the starting quarterback at Denver have Siemian the 2 to 5 favorite while Lynch is 9 to 5.
Siemian won the battle last season to replace Peyton Manning the future Hall of Fame. Siemian started 14 Denver games and the Broncos were 8-6. He threw for 3,042 yards, 18 touchdowns and 10 interceptions. His quarterback rating was No. 23 in the NFL.
Lynch was drafted in 2016 out of Memphis and played in three games last season completing 59% of his passes with 2 touchdowns and 1 interception.
Lynch has the size 6-foot-7 and 244 pounds and a cannon for an arm. His ceiling is much higher and new coaches might help his cause.
Siemian opened camp Thursday taking reps with the first team, but Denver coaches said they would be rotating the two signal callers during training camp.
Exhibition games rarely mean much, but the first two for Denver August 10 against the Bears and August 19 against the 49ers are important this year.