Odds Stacked Against Golden State to Return from 3-1 Deficit
May 25, 2016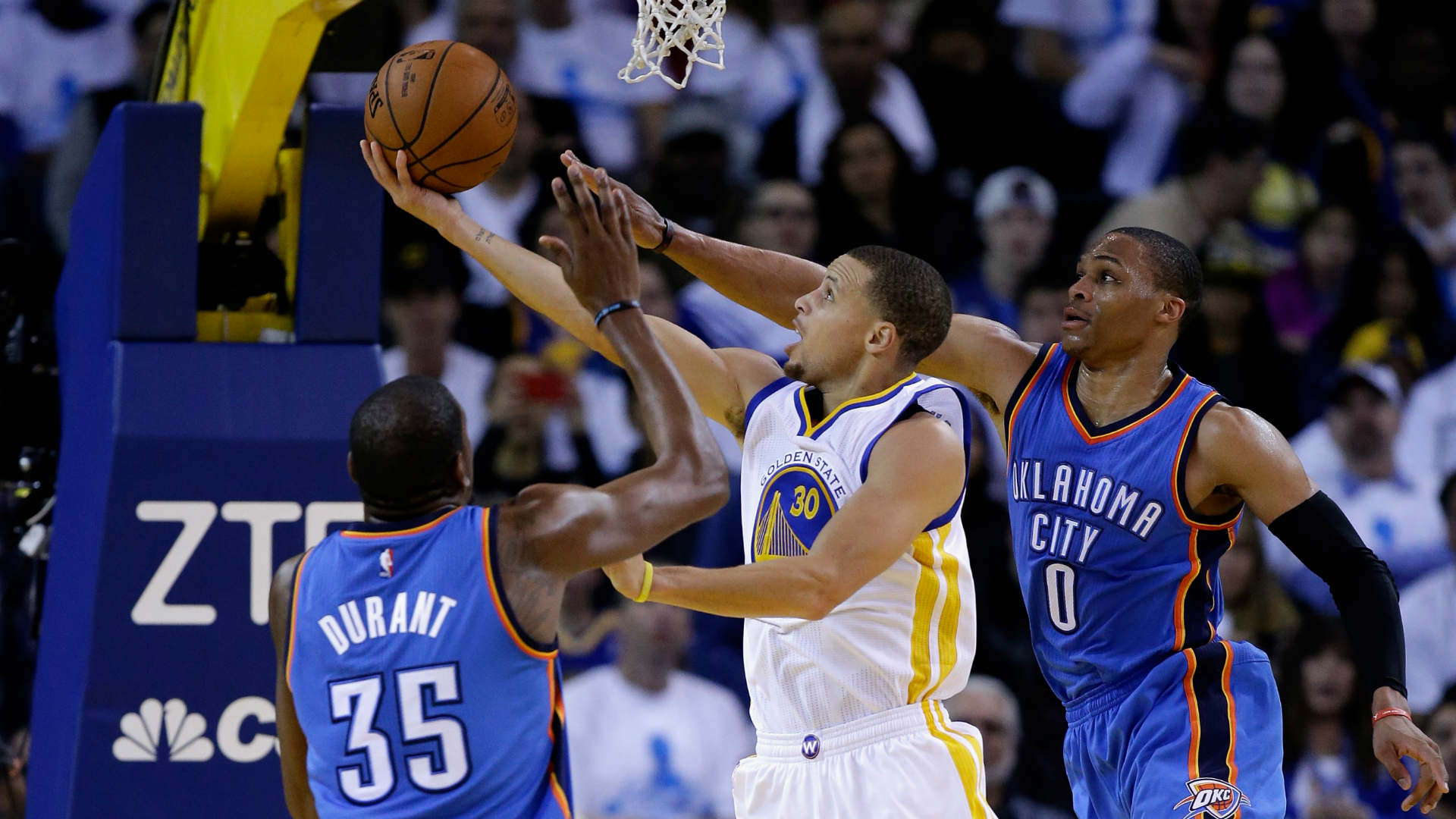 The Golden State Warriors are, to say the least, in a state of shock. Of course, if you ask Stephen Curry, as did reporters following Game 4 on Tuesday night, he insists the series is not yet over and he is right.
However, with the Warriors down 3-1 in the NBA Western Conference Finals best of seven series against the Oklahoma City Thunder, the odds are stacked greatly against Golden State to win three straight games.
However, both Curry and Draymond Green have vowed that the regular season record setting team will not go down easily.
The players, coaches and fans of Golden State are not the only ones surprised by the series after the first four games. Odds makers had Golden State heavily favored entering the series.
A number of sites had Golden State at -440 to begin the series, while Oklahoma City was +340.
When the series opened, bettors had props such as:
Warriors winning in 4 – 7 to 2
Warriors winning in 5 – 11 to 10
Warriors winning in 6 – 4 to 1
Warriors winning in 7 – 5 to 1
In comparison, the Thunder were heavy dogs as bettors could bet on them at:
Thunder winning in 4 – 75 to 1
Thunder winning in 5 – 30 to 1
Thunder winning in 6 – 10 to 1
Thunder winning in 7 – 12 to 1
The series has seen Russell Westbrook the Oklahoma City point guard record triple doubles as he did in Game 4 on Tuesday. For Westbrook, a triple double is becoming commonplace.
Many statistics for this series are eye opening if you are a Golden State fan. For instance, with Green on the floor over the past two losses, Golden State has been outscored by an incredible 73 points. What is startling about that statistic is Green had the best plus-minus ratio in the NBA this season at +1,070.
As Curry and Green say the series is not over yet, but it might just be a matter of time.
Odds makers have opened the line for Thursday's Game 5 to be played at Golden State with the Warriors as 7.5-point chalk, with the over/under sitting on 221.
In early betting following the Game 4 results, bettors at a rate of 54% to 46% are taking Oklahoma City and the points. Of course, through the day Wednesday and up to tipoff on Thursday those numbers will likely change.
The Warriors hope their play changes and quickly.