Online Sportsbooks Release 2017 College Football Week 1 Lines
February 17, 2017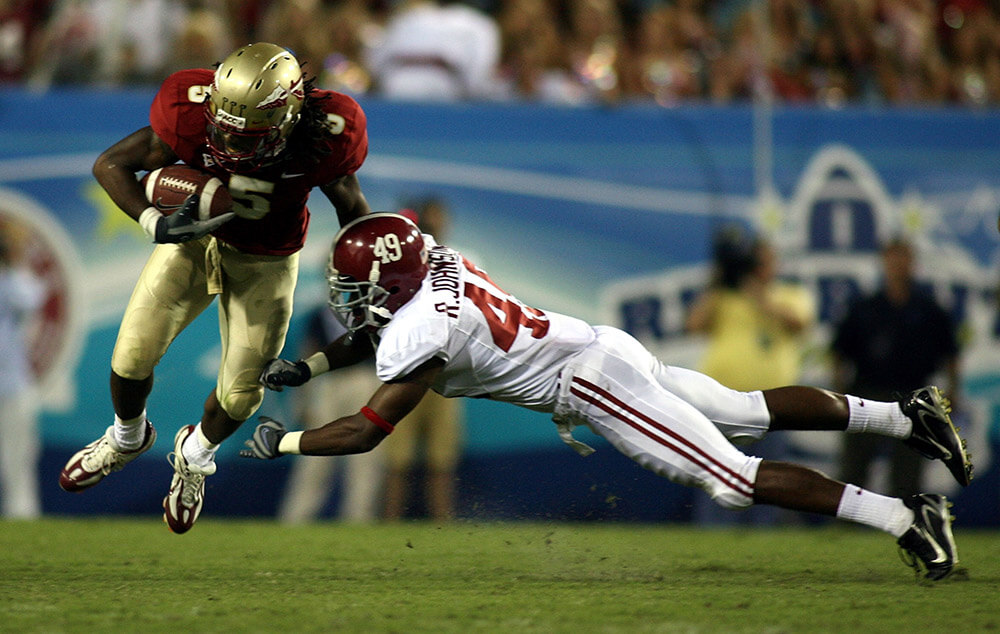 Hey football fans, college football odds are now on the board. Six months from the opening kickoff of the season and online sportsbooks have posted their lines for Week 1 of the 2017 college football regular season.
On August 25 and 26 there will be three games for football fans to open the season and the following weekend the official regular season starts with games that feature high-profile teams going head to head.
Down under in Sydney, Australia on August 25, the Stanford Cardinal will take on the Rice Owls. Stanford has been posted as 33-point chalk.
BYU will play host to Portland State as home chalk of 29.5 points on Saturday August 26, while Florida will travel across the nation to play San Jose State.
The official first week of the college football season begins on August 31 with a Thursday night showdown in the Big 10 as the Indiana Hoosiers host the Ohio State Buckeyes. The Buckeyes are currently on the board as 18.5-point favorites.
On Friday, September 1, Washington visits New Jersey to play Rutgers. Last season, Washington routed Rutgers at home 48-13 to open the season.
The big showdown to begin the season in Week 1 will be played in Atlanta when the Alabama Crimson Tide plays the Florida State Seminoles on September 2. This is the first meeting between these top college football programs since 2009.
These two teams could be ranked in the top 3 of the country when they meet or even No. 1 and No. 2.
The Tide is favored by 4.5 points on the opening line. Both teams will feature sophomore quarterbacks looking to continue on from strong freshman seasons.
Jalen Hurts the Alabama signal caller completed 62.7% of his passes during the season for 2,781 yards, 23 touchdowns and 9 interceptions. Hurts also rushed for 954 yards while scoring 13 touchdowns on the ground.
Deondre Francois a redshirt freshman last season for Florida State completed 59% of his passes for 3,351 yards, 20 touchdowns and 7 interceptions.
Another huge marquee matchup of Week 1 features Michigan playing Florida at AT&T Stadium in Arlington, Texas.
The last time the two teams met was two seasons ago in the Citrus Bowl with Michigan embarrassing Florida 41-7.
While the opening kickoff of the season is still six months down the road, bettors can take advantage of some of the early lines and lock in at some good spreads.