Opening Lines for Week 1 of 2016 NFL Regular Season
April 19, 2016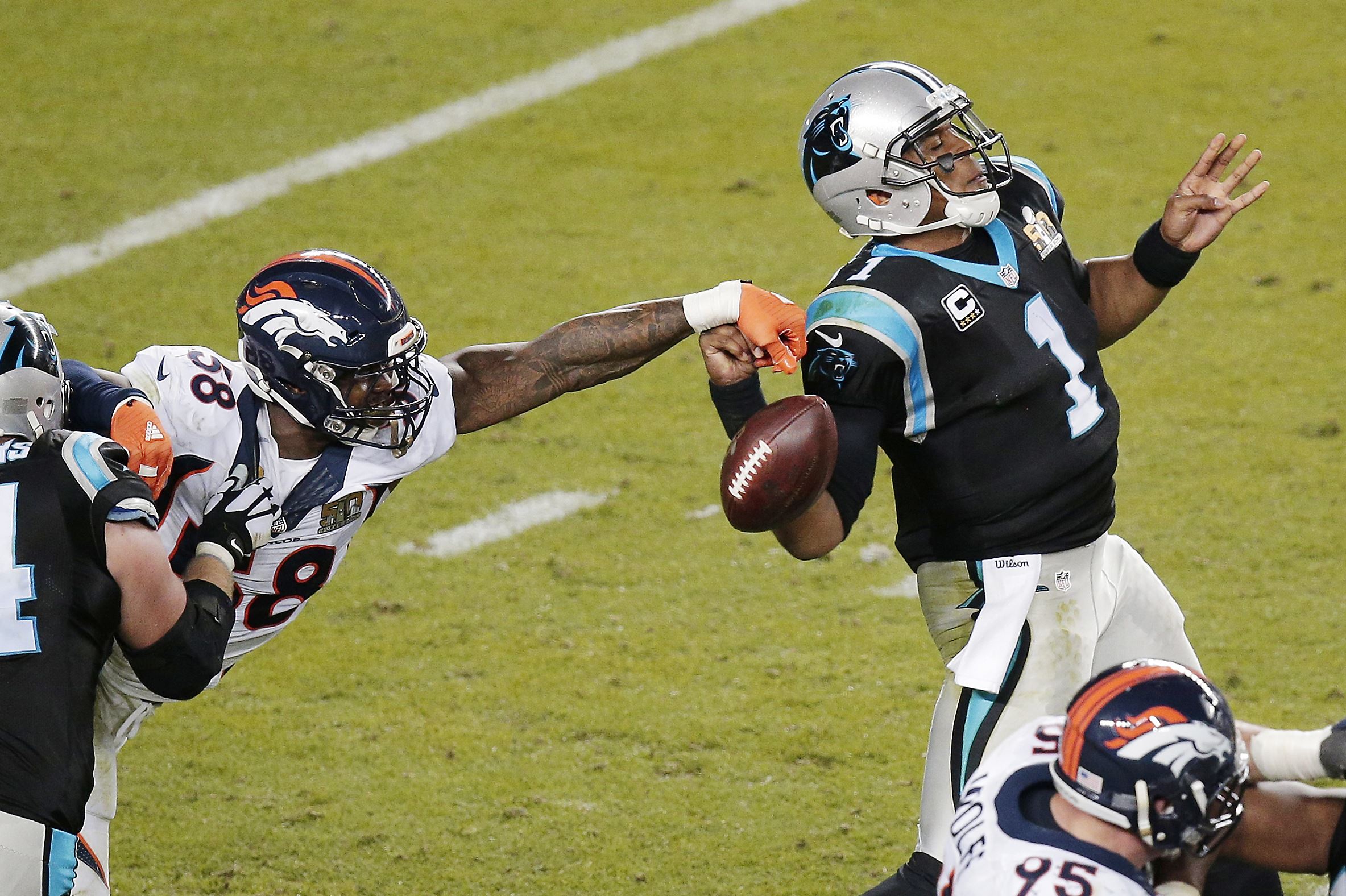 The NFL season is over four months away from the opening kickoff but that does not stop odds makers from posting the betting line for Week 1.
Last Thursday the NFL released its 2016 regular season schedule and within the half hour, sportsbooks had their first points spread and over/under total for all Week 1 games.
The defending Super Bowl champion Denver Broncos will open as a slight favorite in their rematch of Super Bowl 50 even without Peyton Manning under center.
Carolina will visit Denver to open the season on Thursday night September 8.
The Super Bowl 50 rematch between the Broncos and Panthers has Denver favored at home by 3 points with the over/under total sitting on 43.5.
Denver beat Carolina 24-10 to earn its third Super Bowl win as it dominated with its top ranked defense. The offense for Denver gained less than 200 yards on the night, but the Broncos prevailed nonetheless.
Denver is favored due to playing at home, while most bookmakers believe that Manning's absence should not affect the game's outcome in any way.
Most feel by kickoff the game will be either Denver -1.5 or even a pick 'em.
How Cam Newton the Carolina quarterback comes back from his Super Bowl loss will likely dictate how the Panthers season will go. If he has no ill effects, the Panthers will likely be favored again to win the NFC.
Here are the rest of the 2016 Week 1 point spreads and over/under totals.
THURSDAY, SEPTEMBER 8
PANTHERS        43.5
BRONCOS        -3
SUNDAY, SEPTEMBER. 11
BUCCANEERS        48
FALCONS              -3.5
VIKINGS           -3
TITANS          42.5
BROWNS         46
EAGLES          -7.5
BENGALS    PK
JETS            43.5
RAIDERS         51
SAINTS          -1.5
CHARGERS    43.5
CHIEFS          -7.5
BILLS           43.5
RAVENS         -3
BEARS           45.5
TEXANS          -4.5
PACKERS         -3.5
JAGUARS           48
DOLPHINS        45.5
SEAHAWKS       -7.5
GIANTS          49.5
COWBOYS     -5.5
LIONS           49.5
COLTS           -5.5
PATRIOTS          51
CARDINALS       PK
MONDAY, SEPTEMBER. 12
STEELERS        -2.5
REDSKINS          51
RAMS            -2.5
49ERS             47