Oregon vs. North Carolina: A Look at the Numbers
March 29, 2017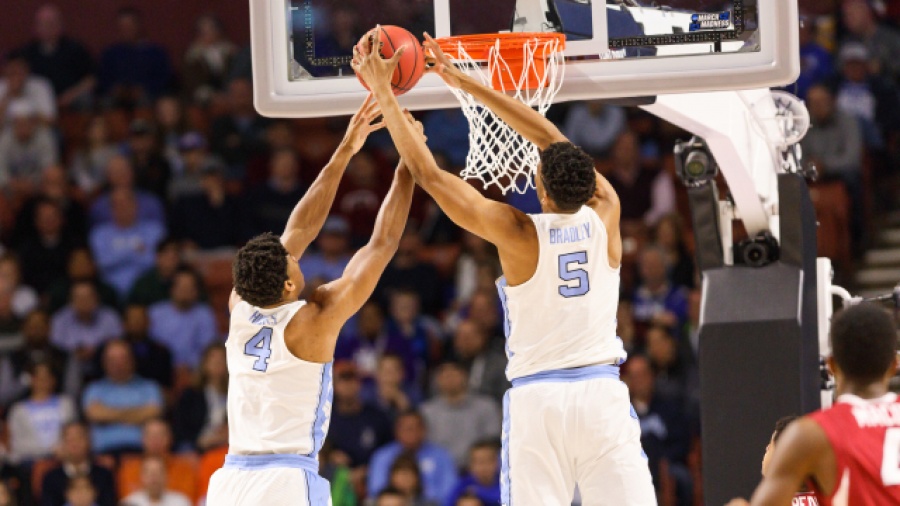 The Oregon Ducks play the North Carolina Tar Heels on Saturday in one of the two Final Four games with the winner moving on to play for the National Championship on Monday. The current line has North Carolina -5 while the over/under sits at 151.5.
North Carolina – 19-16-2 ATS, Over/Under 15-22
Past 20 seasons in NCAA Tournament – 32-8 SU, 23-16-1 ATS
Oregon – 22-14-1 ATS, Over/Under 18-19
Past 20 seasons in NCAA Tournament – 14-6 SU, 12-7-1 ATS
North Carolina is the most talented of the four teams left in the tournament. The Heels are No. 1 in nation in rebounding margin due to Justin Jackson and fellow frontcourt teammate Isaiah Hicks. North Carolina can also shoot from all areas of the court inside the 3-point arc.
A big concern for the Tar Heels is star point guard Joel Berry II who has a pair of sprained ankles. Berry is who directs the entire offense on the court.
Watch out for the second half with North Carolina. The Tar Heels seem to go into lapses late in the second half of games and have trailed in three of their past five games during the second half.
Teams from the ACC are just 3-14 ATS this year in the NCAA Tournament.
North Carolina opened last summer 15 to 1 to win the title, was 6 to 1 entering the tournament as the favorite and is now at 7 to 5 to win it all.
Oregon has a balanced attack with the team ranking in the top 25 in field goal percentage offensively and defensively and in 3-point offense and defense.
An injury to Chris Boucher just prior to the start of the tournament looked to be devastating for the team, but on offense Tyler Dorsey has picked up his game.
Dorsey was averaging 13 points per game when Boucher went down injured and has scored 20 points or more in each game since the injury to Boucher and leads the tournament in scoring.
The Ducks are 17-7-1 ATS over their past 25 games played.
The Ducks were 20 to 1 to open, 30 to 1 entering the tournament and are now 15 to 2 to win the title.
The Ducks do not match up as well with North Carolina as they do with say Gonzaga, but the way they have played since the tournament began there is a good chance for a cover and an outright win could be in the making.