Osweiler at QB and Betting Line Movement
November 1, 2017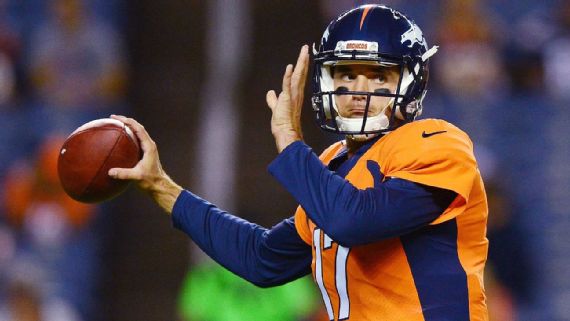 Brock Osweiler has been announced at the starter for This coming Sunday's afternoon game. Denver is at Philadelphia to take on the red hot Eagles. The Eagles are considered the NFL's top team by many writers and boast a 7-1 record straight up and a 6-2 record against the spread. Denver, on the other hand, has a 3-4 record and is 2-4-1 ATS.
When the line opened this week the spread was Philadelphia -7. The line has since been bet to Philly -8 and -9 at some sportsbooks. You may continue to see movement as the money and tickets are pouring in on the Eagles.
Why the Change?
Simien, the Denver starter for the first seven games, had committed seven turnovers in their three game losing streak. That total is comprised of six interceptions and one fumble.
The journey for Osweiler has been a wild one. He was a Denver Bronco who had success but signed with Houston during free agency a few years ago. Bad play ever since has lead to Denver resigning him as a backup. Now we are full circle and he is starting for the Broncos on the road against possibly the best team in the NFL.
You can probably expect Osweiler to be a little rusty but you may also see flashes of brilliance from him. He has been in system for years and these are his guys. Denver's defense will play tough. I think that a small to medium play on Denver is not a terrible idea. This is a clear 'against the public' play and the circumstances dictate a possible cover.