Pac-12 2016-17 Conference and National Championship Futures
January 16, 2016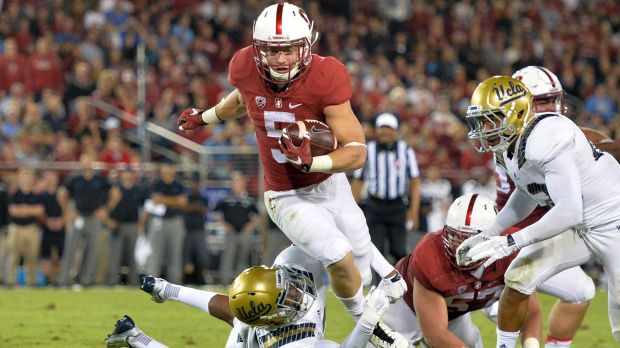 The college football season has been over for just 5 days, but already odds are being posted for 2016 conference champions and the College Football Playoff National Champions.
Out west in the Pac-12, the usual teams of the past few years are expected to fight for the conference title. The UCLA Bruins are expected to battle it out with cross-town rivals the USC Trojans for the South Division of the conference.
The Bruins are currently at 40 to 1 to win the national championship. Even though true freshman Josh Rosen will return for his sophomore season at quarterback, a number of key players graduate from the offensive line, running back and wide receiver corps.
The majority of the Bruins defense will return and that should help keep games close until Rosen and his new running backs and receivers start to click.
USC is currently 33 to 1 to win the national title next year. The Trojans will loss most of their offensive line and Cody Kessler, but are still loaded with talent.
Last season, USC had one of the nation's best offenses and next season are expected to be even better on both sides of the ball.
In the North Division, the Stanford Cardinal and the Oregon Ducks are once again favored to battle it out.
Stanford has the best odds in the Pac-12 to win the national title next season at 14 to 1. Stanford will lose a number of top players on both sides of the ball – quarterback, wide receiver, offensive line, defensive line and linebacker. However, Christian McCaffrey possibly the most dynamic weapon on offense in the nation and one of the favorites to win the Heisman Trophy returns.
The Oregon Ducks are 22 to 1 to win the national title next season. Aside from quarterback uncertainties, Oregon should have another strong year offensively. However, on defense, which was one of the worst in the nation this past season, things do not look that good.
Other teams to watch for in the Pac-12 include Washington, Arizona State and Utah. However, it looks on paper as if the four top teams will be a tier higher than the rest in the Pac-12 in 2016.
Another big day for the teams will be national signing day for high school seniors, which will likely have an effect on the odds for both the Pac-12 title and national title.