Pair of NFL Underdogs with Strong Futures Value
June 29, 2016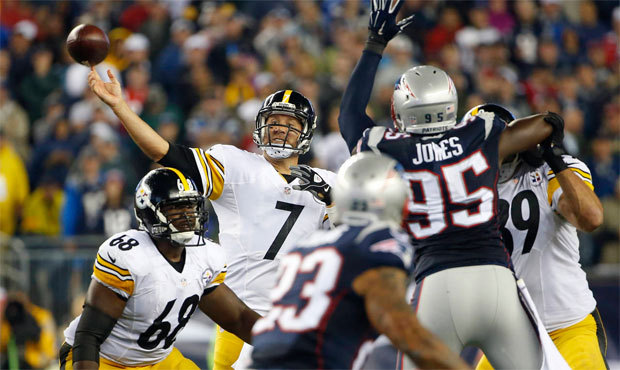 June will end in two days and that means the NFL regular season is just over two months away. Training camps will open in late July and preseason games will start before you know it.
That means sportsbooks and odds makers are busy with their futures boards for total wins, division winners, conference winners and the Super Bowl 51 winner.
There are a number of long shot underdogs that have strong value at this point that could produce nice pay offs when the 2016 regular season ends. Here are two of them.
Kansas City Chiefs
The Kansas City Chiefs are currently sitting on +200 to win the AFC West. The Chiefs are not that much of an underdog but when playing in the division that produced last season's Super Bowl champions you are an underdog.
Last season Kansas City was 11-5 even without the services of talented running back Jamaal Charles who was injured early. This season will likely be different for the Chiefs if they can remain healthy as their running game on offense and overall defense is enough to win the AFC West.
The Denver Broncos will be defending their Super Bowl title but without their starting quarterback Peyton Manning who retired. Nonetheless, the Broncos are favored to win the division with most sportsbooks.
However, with Mark Sanchez likely starting at quarterback to begin the season, doubt remains about how much of an offense the Broncos will have this season.
The Chiefs running game is deep and their defense is very strong giving them good value as an underdog to win the division.
Charles returns healthy and with Travis Kelce and Jeremy Maclin, the Chiefs will have enough offensive power to take control of what could be a mediocre division this season.
Pittsburgh Steelers
The Pittsburgh Steelers are +1100 to win Super Bowl 51. The one reason the team is not a better favorite is that their division is tough and Cincinnati is as tough as they are.
Nevertheless, the Steelers look strong offensively if they can remain healthy. Le'Veon Bell will return at running back. With arguably the best receiver in the NFL in Antonio Brown and the addition of Ladarius Green, the Steelers offense could be hard to stop.
They sit at 11 to 1 to win the Super Bowl, but there is good value due to the offensive power they will have led by quarterback Ben Roethlisberger who is one of the best to play the game today.