Pair of Props to Consider for NFL Week 3
September 23, 2016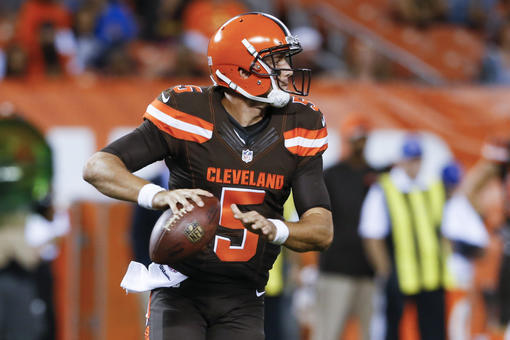 Week 3 of the NFL means there are plenty of games to bet on as well as props if you prefer those over the moneyline, spread or over/under.
There are many props to choose from and these are just a pair of them that look interesting and will keep bettors glued to their seats in anticipation of the right number coming their way.
As has been the case for a number of years, Cleveland has a revolving door when it comes to the quarterback position. Cody Kessler has been chosen as the next signal caller to step up and take the reins after Josh McCown went down with an injured shoulder.
Bettors can find on sportsbooks, props that relate directly to the rookie quarterback. Kessler does not have much to look forward to when he starts on Sunday.
The Browns offensive line is allowing three sacks a game, which means he will be under pressure from the start.
One prop is for Kessler to toss an interception with the OVER 0.5 sitting on -250, the UNDER is +170. There is also a prop on the number of yards Kessler will pass with the OVER 215.5 on -120 and the UNDER 215.5 on -120.
Seattle is having huge problems with its offense. Through two weeks, the Seahawks offense is one of the NFL's worst. Therefore sportsbooks are making props such as if the Seattle offense will score a touchdown during the first two quarters of their game. The Seahawks have 15 points combined in their first two games.
However, the Seahawks face San Francisco this week. The 49ers allowed 46 points against Carolina a week ago that included a pair of touchdowns during the first half. It would seem nearly impossible for the Seahawks to go another game without scoring a touchdown during the first half, but one never knows.
The prop to play here is will Seattle score a touchdown during the first half against San Francisco with the Yes sitting on -300 and the No on +200.