Panthers and Patriots Top Super Bowl 50 Futures Board
December 9, 2015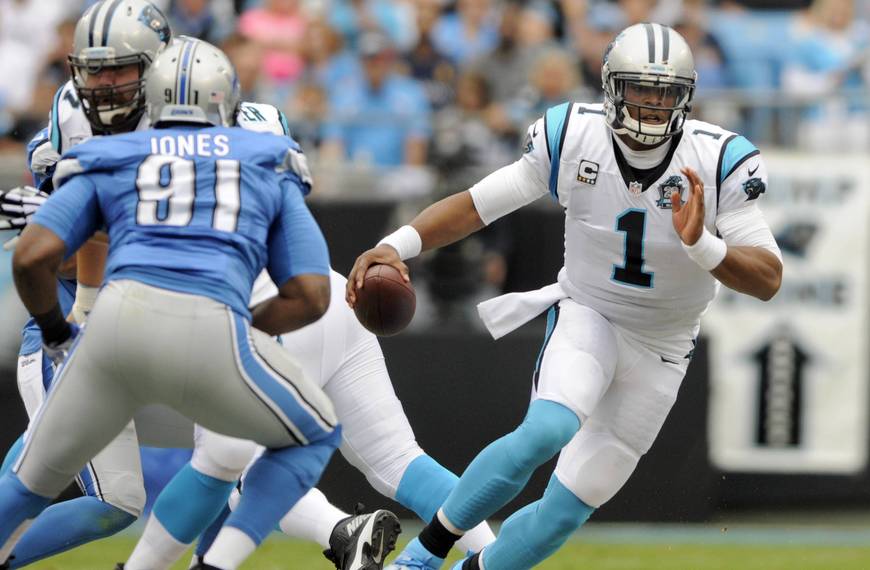 The Carolina Panthers have now reached the top in the eyes of odds makers. This week the updated futures for Super Bowl 50 have the Panthers tied as favorites with the New England Patriots.
Both the Panthers and Patriots are 4 to 1 to lift the Vince Lombardi trophy as winners of Super Bowl 50 on February 7 of next year.
At the same time, Carolina has new odds to end the regular season undefeated at 16-0 of +270, just less than 3 to 1. Those odds were shortened from 9 to 1 where they opened as a prop for many odds makers. The opposite side or no side of this prop is sitting on -330.
Carolina is currently 12-0 and will be the favorite in each of its four remaining regular season games barring any type of injury to quarterback Cam Newtown.
Carolina is currently favored at home by 7.5 points against Atlanta this Sunday. They will likely by 3.5-point chalk against the New York Giants on the road. That will be followed by an away rematch to Atlanta where the Panthers will likely be 3.5-point chalk as well.
In Week 17, Carolina will face Tampa Bay and likely be more than a touchdown favorite to end the regular season.
Carolina leads the NFC as the top seed by two games and likely will wrap up home field advantage before Week 16 and 17. That means the Panthers could rest certain players preparing for the postseason and could cause the outcome of those games to change.
Nevertheless, at this point odds of 3 to 1 to go undefeated for the regular season are certainly not as good as last week's 9 to 1, but still have value as the Panthers look head and shoulders above their remaining opponents in the regular season.
Top Five Odds to win Super Bowl 50
PATRIOTS 4 to 1
PANTHERS 4 to 1
CARDINALS 9 to 2
BRONCOS 6 to 1
PACKERS 8 to 1