Partial Win Totals List Released for 2016 College Football Regular Season
May 20, 2016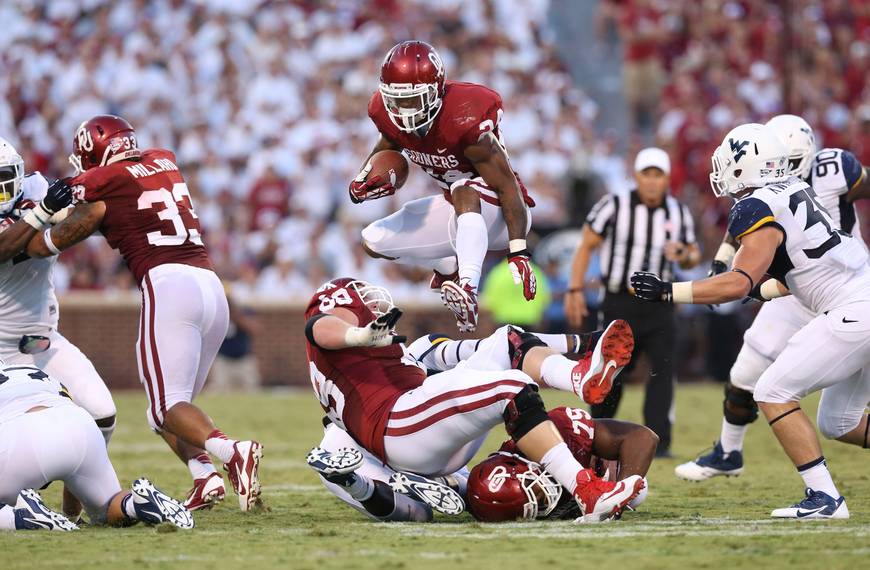 The 2016 NCAA college football regular season does not start for another three months, but that has not stop odds makers from releasing win totals for the 2016 regular season.
The opening kickoff for the college football regular season will be on Thursday August 27. Odds makers at a casino in Las Vegas have posted a partial list of win totals for teams that are expected to battle for postseason bowl games and the national championship.
Four schools were given win totals of 10 for the season. Those teams include Clemson, Oklahoma, Tennessee and Florida State.
Clemson is listed with the OVER at -120 and the UNDER +100 as is Florida State. Oklahoma is OVER +110 and UNDER -130, and Tennessee is OVER -110 and UNDER -110.
Alabama, LSU and Michigan were given win totals of 9.5 by odds makers.
UCLA, Louisville, Notre Dame, Houston and Baylor are all listed with 9 win totals.
Teams given wins totals of 8.5 included Georgia, Ohio State, TCU, Oklahoma State and Oregon.
A win total of 8 was given to Florida, Stanford and Michigan State.
The wins total does not always go hand in hand with the national champion, but teams hoping to reach the College Football Playoff will have to have wins totals of a minimum of 9 and most likely 10.
The current odds for the national championship have Ohio State tied at the top with Alabama with odds of +700 (7 to 1). The two are followed closely by Clemson at +800 (8 to 1). Fourth and fifth on the list are Michigan and Oklahoma with +1000 (10 to 1).
Futures betting is a great way to place smaller wagers on teams that are expected to win or even on long shots. The over/under on win totals can be impacted by injuries and other factors, which is worked into the odds.
The best thing to do is read up on the team's offense and defense and check out each one of their opponents before placing you wager here.