Patriots and Seahawks Two Biggest Favorites to Win Their Divisions
May 8, 2017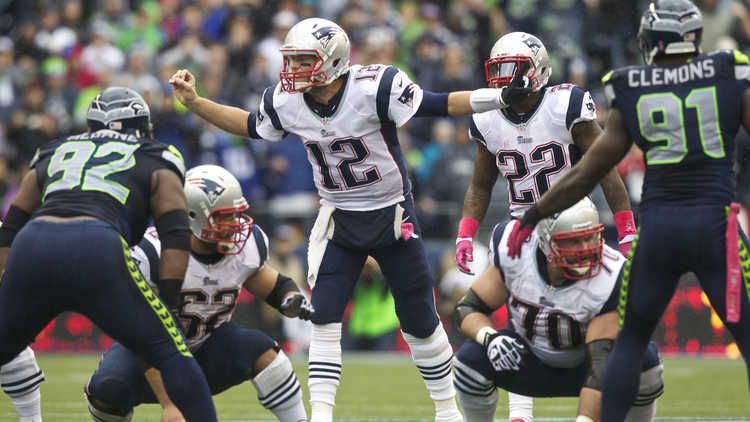 The 2017 NFL regular season is about 4 months from kickoff, but sportsbooks have released odds for win totals, Super Bowl futures and divisional titles amongst others.
There are not any big surprises on the list for division winners with New England and Seattle the two biggest favorites to win their divisions.
In 2016, the New England Patriots, Pittsburgh Steelers, Houston Texans and Kansas City Chiefs in the AFC and the Dallas Cowboys, Green Bay Packers, Atlanta Falcons and Seattle Seahawks in the NFC, all were division winners.
Odds of seeing all eight repeat as division winners might seem unlikely, but with some of the odds released by sportsbooks, the possibility is there of all eight winning their respective division, albeit very slight.
However, do not count on that happening. Not a single division winner for the NFC in 2015 defended its title last season and in the AFC just Houston and New England did.
New England is 9 to 2 to win the AFC East, which are the best odds of any team in the NFL to win their division. Until the Patriots do not have Tom Brady under center the likelihood is the team will be perennial favorites for the division.
New England has won the AFC East each season since 2003 with the exception of 2008 and that was in part because Brady was injured and lost to a season ending injury during Week 1.
In the AFC North, Pittsburgh is 4 to 5 to win the division. The AFC South is a wide open race with Houston favored at 3 to 2, Indianapolis is 2 to 1 and Tennessee is 9 to 4. Out West, Oakland is favored to win the AFC West at 9 to 5 followed by Denver at 2 to 1 and Kansas City at 9 to 4.
Only one team in the NFC West finished their season above .500. That team was Seattle and the Seahawks are heavy favorites to repeat as division champs at 1 to 4. As long as Russell Wilson stays healthy the NFC West is Seattle's.
The NFC East will be wide open with Dallas favored at 5 to 4, the New York Giants at 5 to 2, the Philadelphia Eagles 7 to 2 and the Washington Redskins 4 to 1.
The NFC North has Green Bay at 4 to 5 and Minnesota at 9 to 4. In the NFC South, the Falcons are favored at 8 to 5, with Tampa Bay at 14 to 5 and New Orleans 7 to 2.