Patriots Lead Super Bowl Futures, But Cowboys Are Betting Champions
November 17, 2016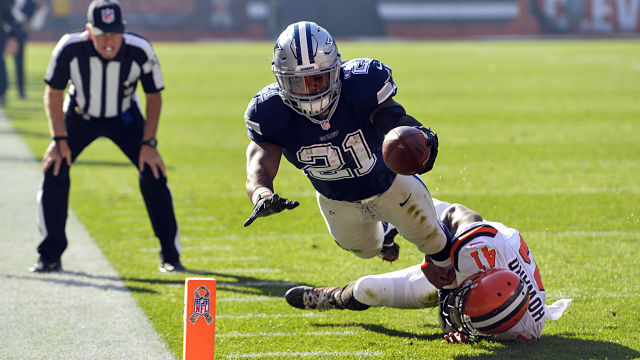 Despite New England losing during Week 10 to Seattle, the Patriots remain atop the Super Bowl futures boards for most online sportsbooks.
The biggest competition at this point for the Patriots looks to be Dallas, who has the best record of the league at 8-1 SU and ATS and owns the second shortest odds for lifting the Lombardi trophy in February. Seattle has the third shortest odds just behind Dallas.
New England is 7-2 SU as well as ATS. The Patriots were not favored by as much during Games 1 and 4 of the season due to Tom Brady being suspended. The point spread did increase once Brady returned and New England has covered in 4 of the 5 games since his return.
For Dallas, the spreads have been scattered up and down thus far through nine games. Of course, the lines are only telling part of the story, and what is the most important is how they ended up in those games.
Dallas little by little has won by more each week, with the exception of their opening loss to the Giants and last week's five-point victory over Pittsburgh.
The most important factor to look at is success ATS. The two teams have dominated against the number this season. Combined the two are 15-3 ATS making them two of the NFL's best bets through 10 weeks of the season.
Dallas has been the model of consistency. The Cowboys have performed ATS better each week than the Patriots even since Brady returned for New England.
New England is without a doubt a strong bet as the numbers show, covering 7 of 9 games thus far during the regular season. Dallas has outdone the Patriots by one covering in 8 of 9 games including 8 straight.
It appears this season at least, that the betting team for America is America's Team the Dallas Cowboys. They not only have beat the spread more than New England has, but are more consistent, making them the best ATS of the season to date and a solid beat to take each week.