Patriots Remain Atop AFC Title Futures Board
December 6, 2016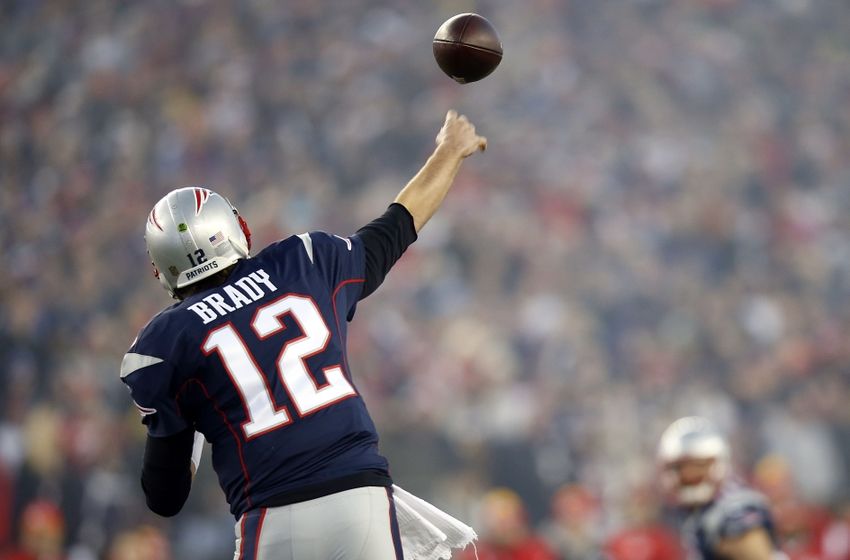 The New England Patriots started the 2016 NFL regular season as the favorites on futures boards for sportsbooks to win the AFC Championship. They remain their today, but there has been some movement below them.
The Patriots are 10-2 and if the season ended today would hold home field advantage through the AFC Championship Game.
The Pats clinched their 16th consecutive winning season back in Week 12 with their defeat of the New York Jets.
New England remains the favorite on almost all sportsbooks to represent the AFC in Super Bowl LI. The shortest odds found on online sportsbooks this week had New England -130 (4 to 5), while the best price the Patriots were at is +100 or even money.
One important factor for New England going forward is winning home field advantage. The Patriots have had a couple of road games where they did not play well this season.
Rob Gronkowski has been declared out for the remainder of the season due to back surgery. His loss affects the Pats chances but odds makers have yet to lengthen the odds for New England either for the AFC title or the Super Bowl, where the Patriots remain on top on the futures board.
The two best teams below the Patriots in the AFC are the Oakland Raiders and Pittsburgh Steelers. Oakland is 10-2 and tied with New England for the conference's best record. The Raiders have a tough AFC West game on Thursday at Kansas City. Derek Carr is making a name for himself. The Raiders quarterback has 24 touchdown passes and just 5 interceptions.
The shortest odds on the board for Oakland to win the AFC title are +550 (11 to 2).
Pittsburgh is next up for the AFC. The Steelers would not even qualify for the postseason if the season ended today at 7-5, but they are still high up the board for sportsbooks. Pittsburgh beat the New York Giants in Week 13 and is tied for first in the AFC North, but would lose a tiebreaker to Baltimore.
The best odds for Pittsburgh on the board to win the AFC title are +625 (25 to 4).