Patriots vs Cowboys Most Likely Super Bowl LII Matchup
June 10, 2017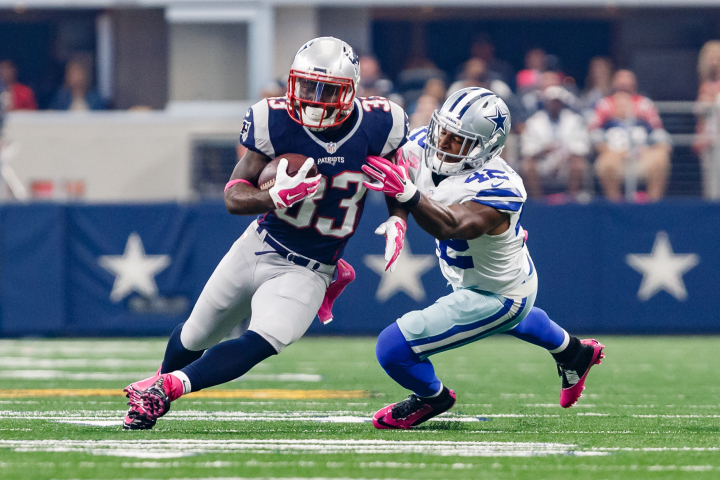 Next week both the NBA and the NHL will wrap up the NBA Finals and Stanley Cup Finals respectively which means the hot days of summer will soon start and NFL teams will begin training camp in just over one month.
That means it is time to look ahead to the upcoming 2017 NFL regular season that will see its opening kickoff on September 7, which is less than three months away, when the Kansas City Chiefs visit Gillette Stadium to play the reigning Super Bowl Champions the New England Patriots.
Sportsbook over the course of the past few months have released NFL regular season win totals, division odds, conference odds and Super Bowl odds. Now the industry has released matchup odds for Super Bowl LII.
New England won Super Bowl LI and is favored at this time to repeat. The most likely matchup released by sportsbooks this week for Super Bowl LII is the New England Patriots playing the Dallas Cowboys. Odds of that matchup are available at 7 to 1.
The next shortest odds for a Super Bowl LII matchup are New England playing the Green Bay Packers. That scenario is currently 8 to 1.
Odds makers believe there could be a rematch in Super Bowl LII as they have a matchup of the Patriots playing the Atlanta Falcons at 10 to 1.
Most if not all online sportsbooks have New England pegged as the best team in the AFC with over a 50% change of reaching Super Bowl LII. The Patriots are now 3 to 1 to win Super Bowl LII on most sportsbooks.
As any sports bettor and NFL fan knows, the Patriots had a hugely successful 2016 regular season followed by an undefeated run in the 2017 postseason capped off with their Super Bowl LI win.
When it comes to being profitable, the Patriots throttled sportsbooks last season making bettors happy almost every week. New England last season was 17-2 straight up and tied the best all-time mark against the spread at 16-3.
The least likely scenario for a Super Bowl LII matchup is the New York Jets playing the San Francisco 49ers. Odds makers have that scenario at 5,000 to 1.
Of course, these odds are bound to change as the regular season approaches due to any trades or injuries that take place prior to September 7 when the regular season begins.