Patriots Winning AFC East is One of Best Locks in Sports
July 20, 2017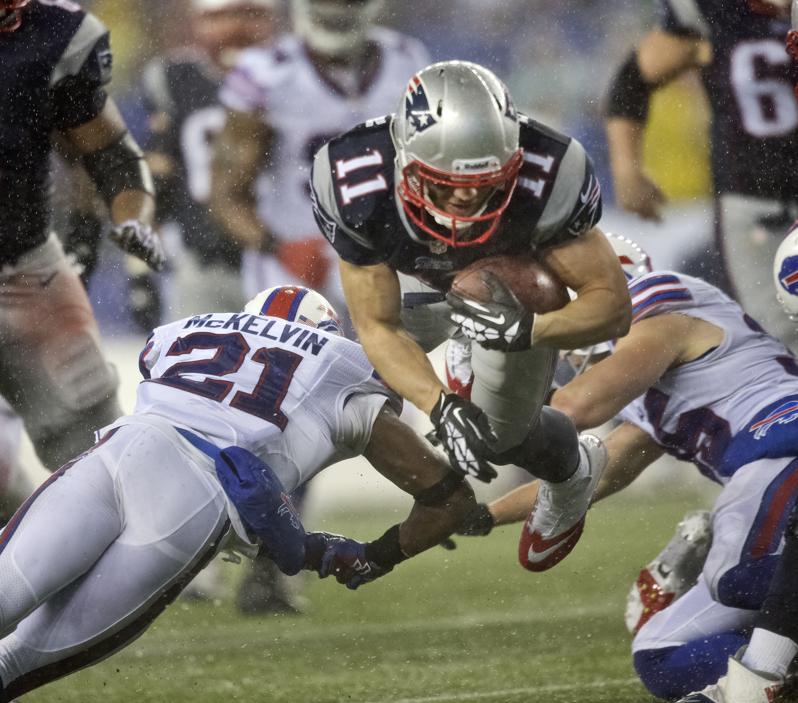 The reputation of the NFL is it's a league with a significant amount of parity. Over the past 10 years, 8 different NFL teams have won the Super Bowl, which is strong evidence of that fact.
However, annually one result has become virtually a lock each fall and that is the New England Patriots will be the AFC East champions. The Patriots have won eight straight AFC East titles and 13 over the last 14 seasons.
Odds makers are expecting that the most dependable NFL trend will continue this season as the Patriots are now 1 to 5 favorites to win their division, making them the biggest favorites by far in all the futures boards for any NFL division.
As the 2017 NFL regular season approaches much will be said about how the defending champs were able to get better during the offseason after adding talented wide receiver Brandin Cooks to a receiving corps that already was more than efficient.
Malcolm Butler will be joined by new arrival Stephon Gilmore to form one of the league's best cornerback duos for the Patriots. It is almost unfair that the most dominant team in the league is allowed to add two top skill players, but that is what makes the Patriots the successful franchise they are.
There is not much profit in taking the Patriots at 1 to 5, but the wager is ultra-low risk. Even if Patriots starting quarterback Tom Brady was to be injured the team has a pair of more than capable backups signal callers.
As an investment, betting on the Patriots to win the AFC East is sound, but a large amount of money would have to be tied up until the latter part of December before it could be enjoyed as the NFL regular season does not end until December 31.
The Miami Dolphins have the second best odds to win the AFC East at 5 to 1. Miami reached the postseason last year and enjoyed its first winning season in 8 years. They were able to sweep both Buffalo and the New York Jets, but were swept by the Patriots.
Buffalo is 7 to 1 while the Jets are 33 to 1. Buffalo has a new head coach and the Jets are predicted to win the fewest games in the NFL along with the Cleveland Browns.
However, none of the three others teams in the AFC East besides the Patriots are worth considering.