Poll: Raiders Move to Las Vegas Will Entice Players and Refs to Bet
April 18, 2017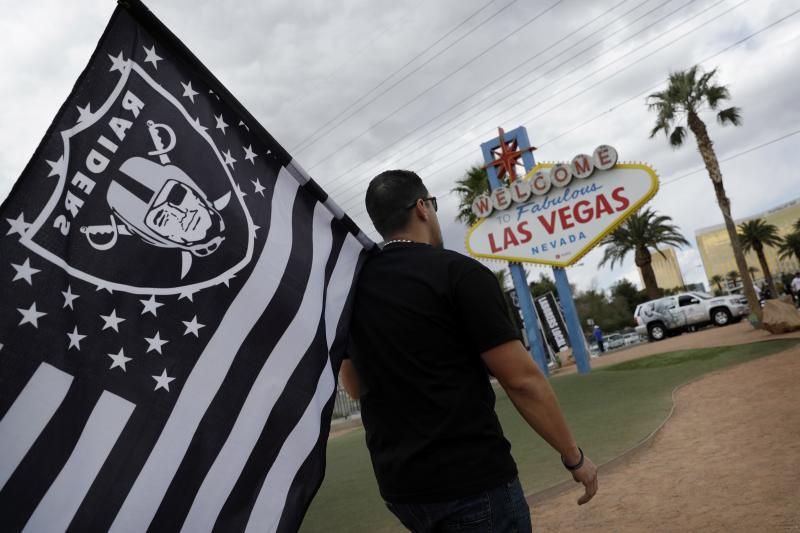 A recent Seton Hall Poll showed that close to one in two think that NFL players as well as referees will bet in Las Vegas on games.
The Sports Poll carried out by the Seton Hall University Stillman School of Business found that close to 50% of the respondents think the odds will increase of players and refs betting in Las Vegas on games once the Oakland Raiders start playing their home games in the city known for its 24/7 casinos.
Forty-six percent of those surveyed said they felt the likelihood would increase of the players, team officials or referees gambling on games, while 42% said it would not increase.
An alarming 21% of respondents said that having the Raiders play in Las Vegas would tarnish the reputation of the league.
The director of the Sports Poll Rick Gentile said the 21% was high and he could not imagine another major city in the U.S. that would provoke that amount of concern.
The move by the Raiders to Las Vegas was opposed by NFL Commissioner Roger Goodell, but of the 32 team owners in the league all but one voted in favor of the relocation. The only team owner to vote against the Raiders relocating was Stephen Ross, the billionaire owner of the Miami Dolphins.
However, another recent poll by Seton Hall found that more than 50% of the respondents favored legalizing sports betting in the U.S.
A survey by the American Gaming Association of NFL fans showed overwhelming support to overturn PASPA a sports betting ban from 1992 enacted by the U.S. Congress.
John Madden the former head coach for the Raiders and broadcaster for NFL games publicly spoke out against the move by Oakland to Las Vegas. Madden said he would hate having his team staying in Las Vegas the night prior to their game.
He was concerned over how a certain percentage of the players on every roster in the NFL would handle the Sin City temptations while they are in Las Vegas to play the Raiders.
Sportsbooks and casinos have been helped by all the attention this has brought to sports betting as federal lawmakers are contemplating presently legislation to overturn the PASPA ban.
States, such as New Jersey, are also fighting against the sports betting ban saying by legalizing and regulating it, millions of dollars of much needed tax revenue would be generated.