Possible Mayweater-McGregor Fight Attracting Bettors
May 6, 2017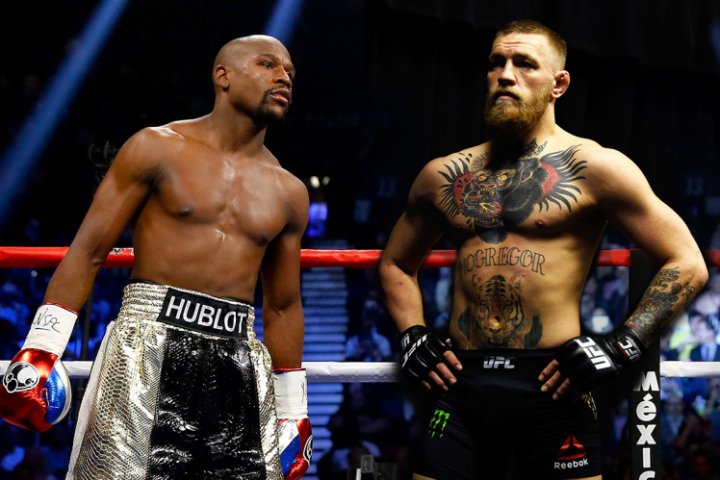 The boxing world will have its eye on the Canelo Alvarez versus Julio Cesar Chavez Jr. fight on Saturday, while horse racing fans will be watching the running of the 143rd Kentucky Derby and basketball fans will continue enjoying the NBA Playoffs.
However, the fight that may never be has taking the betting headlines in boxing. Bets are already being accepted in the not yet confirmed match between Floyd Mayweather Jr. and Conor McGregor.
Even though this bout may never be fought, the potential is has to be a blockbuster has attracted large sums of money in bets at sportsbooks in Vegas and online.
Back in February, when hype over the possible bout started to intensify, sportsbooks made Mayweather an overwhelming favorite at 1 to 25 (-2500) with McGregor at 11 to 1 (+1100).
Early betting favored McGregor and the current line has Mayweather at 1 to 9 (-900) and McGregor at 7 to 1 (+700). Most books that are accepting any bets have stipulated that the fight needs to be a boxing match and fought on or before May 13, 2018, otherwise all of the bets are refunded.
One manager of an online sportsbooks said he was not surprised that money has come in strongly on McGregor, but is surprised that such a large amount has been bet on a fight that has not even had it official announcement.
During the week, former championship boxer and now promoter Oscar De La Hoya said he doubts there will be a fight.
However, Dana White the president of UFC during a Conan appearance on April 9 said he is confident the fight will be held.
There is nothing unusual about the public bettor, who prefers betting a little with an opportunity to win a lot, leaning toward such a big underdog like McGregor.
One sportsbook said not a single bet has been placed on Mayweather, but a number had been placed on McGregor.
This week several other sites online opened betting for the bout with Mayweather available from 1 to 9 to 1 to 13 and McGregor from 10 to 1 to 8 to 1. The limits on most sites are currently set at $10,000.