Props for Cowboys Dak Prescott and Texans Lamar Miller
October 14, 2016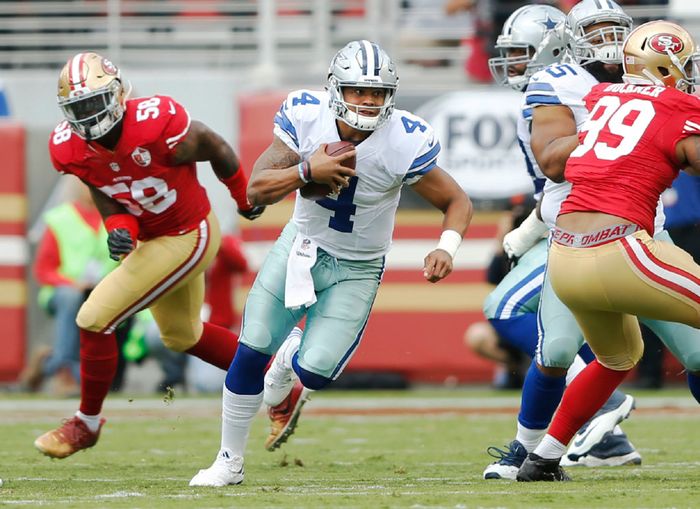 The NFL enters Week 6 with some storylines that were not expected when the season started back in early September. Dak Prescott has led Dallas to four wins and the lead in the NFC East and Houston has yet to score a touchdown on the ground this season.
Dak Prescott could be pressured more this week than any of the previous five weeks. The way rookie quarterback Dak Prescott has filled in for Tony Romo thus far, Romo must be feeling that that his job is not as secure as it once was.
Dak has not thrown an interception in 155 passes this season, which is a rookie record. He and rookie running back Ezekiel Elliott are the new Dallas one-two punch on offense.
Online sportsbooks have EVEN odds that Prescott will throw his first interception against Green Bay, while the No is sitting on -140.
Dak could be under additional pressure in this game as Romo is due back for Week 8 and this could be Dak's final opportunity to prove to the Dallas coaches that he is No. 1.
Prescott will also be up against the league's best defense against the run and could be forced to pass the ball downfield, which would increase the probability he would throw his first interception.
The Houston Texans thus far have played horrible offense and face Indianapolis on Sunday night. The Colts have not been any better than the Texans have been.
Odds makers have posted a prop on this game of whether or not Lamar Miller the Houston running back will score on the ground against Indianapolis, which thus far, Miller nor any other player for Houston has done this season.
The Indianapolis run defense is not that bad, but that is due to its pass defense being so poor no team is worrying about running against them.
Houston could see a big day on the ground against the Colts as the defense is giving up 4.6 yards per carry and has allowed five touchdowns on the ground.
Miller has 19 career rushing touchdowns and is EVEN money to score in this game with the No currently on -140.