Props for First Presidential Debate
September 26, 2016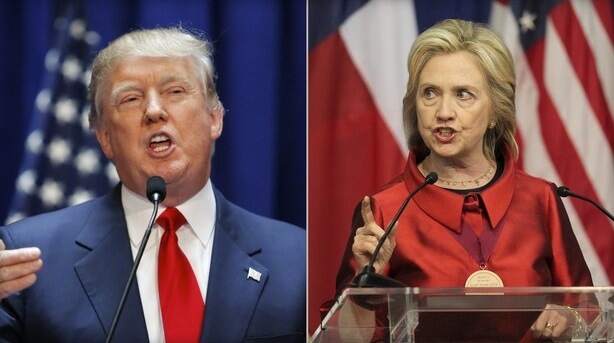 Monday night the first presidential debate of the 2016 election season will be aired on NBC. The debate will be held at New York's University of Hofstra campus and it will mark the first time Donald Trump and Hillary Clinton appear together on stage as presidential nominees.
Regardless of the candidate one supports, the debate is crucial for both Clinton and Trump as the two face off alone on stage for the nation and world to see as they try to convince the American voters whey they should vote for them.
Trying to determine which one of the two will be victorious in the debate, let alone the election, is very tough. However, one can count on each pulling out their top catchphrases that offer the American public all the answers.
The debate will if nothing else be entertaining, as Trump loves to be in the spotlight and Clinton is known for not backing down to anyone.
Top online sportsbooks have a number of different prop bets that can be wagered on as sports bettors can take a short break from NFL and college football after placing their bet on Monday Night Football.
Props include but are not limited to the following:
What color tie will Trump wear?
Red -250, Blue +160, Yellow +1100, Black +3300
What color jacket will Clinton wear?
Blue -170, White +235, Black +500, Red +1100, Other +2500
What topic will be the first to be debated?
Securing the U.S. -2000, Direction of the country +500, Prosperity +700
What event will earn a higher Nielsen Rating?
Monday Night Football +1100, Debate -2500
Will Clinton be called a liar by Trump?
Yes -250, No +250
Will Trump mention the name Bill Clinton?
Yes -170, No +130
Will Clinton mention the name Melania Trump?
Yes +150, No -240
Will Crooked Hillary be mentioned by Trump?
Yes -160, No +125
There are also futures that can be wagered on with regard to the debates.
For example, odds of Gary Johnson joining the debates are +700.
Odds for Jill Stein to join the debates are +1200.
Donald Trump walking out on a debate is +1800.