Real Madrid Tops Futures Board for Third Consecutive UCL Crown
August 29, 2017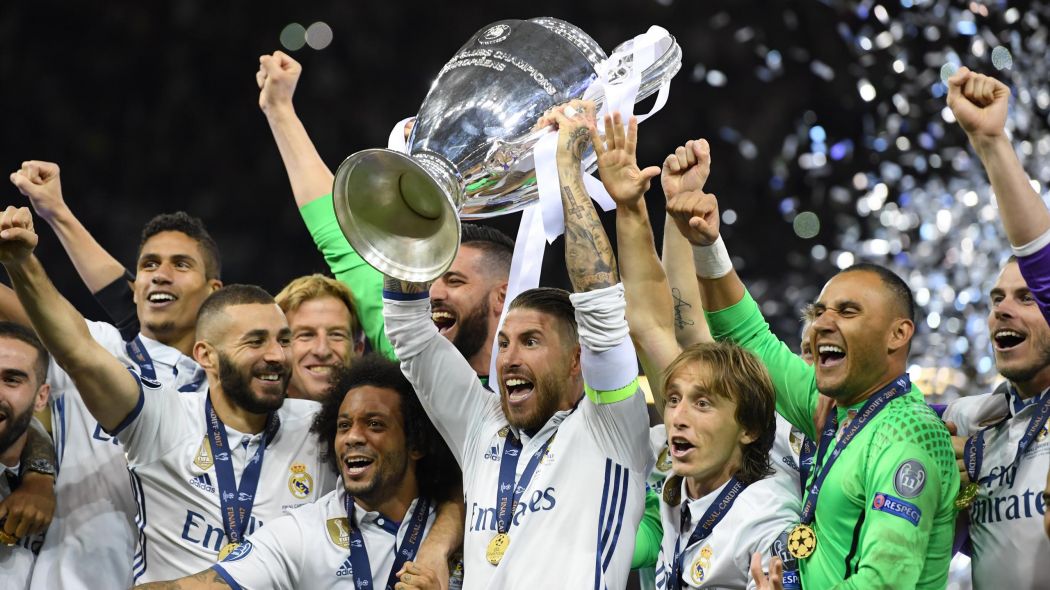 The groups were drawn last week for the 2017-18 UEFA Champions League group stage and two-time defending champions Real Madrid are favored to win for the third consecutive year. Trailing close behind Los Blancos are Barcelona, Bayern Munich and Paris Saint-Germain.
Real has pulled a difficult draw but should not have any problems taking the top spot from their Group H matches only months removed from becoming the first club to win consecutive titles since the start of the UCL.
A third straight title would be unprecedented but it will not be easy and odds makers have Real Madrid at +400 with the first match of the group stage on September 12 and 13.
Real is in a group that has Tottenham from the English Premier League and Borussia Dortmund from the Bundesliga. However, no one would be surprised if Real took all 18 points from group action.
PSG and Bayern are in the same group with both having a solid shot at winning the title, but the French side is +650 after making a number of signings during the summer including Neymar Jr. from Barcelona and Kylian Mbappe from Monaco.
The back end remains questionable for PSG but even before the offensive acquisitions the French club was frightening and is twice as explosive as before. Besides Bayern and PSG, Anderlecht and Celtic have the bad luck of being in the same group.
Despite having the second shortest odds at +600, Barcelona must be closely watched as any club must with a player like Lionel Messi. Neymar has left, but the Catalans are still one of Europe's best. Picking up Ousmane Dembele will help Barcelona get over the loss of Neymar much quicker.
As mentioned earlier, group play starts September 12 and the first round continues through September 13. In the first round of matchups Barcelona plays Juventus, while Tottenham meets Borussia Dortmund and Liverpool will play Sevilla amongst other exciting matches.
UEFA Champions League Odds
Real Madrid +400
Barcelona +600
Bayern Munich +650
Paris Saint-Germain +650
Manchester City +1200
Chelsea +1200
Manchester United +1200
Juventus +1200
Atletico Madrid +1400
Liverpool +2200