Recap of NFL Week 4 Betting Results
October 3, 2016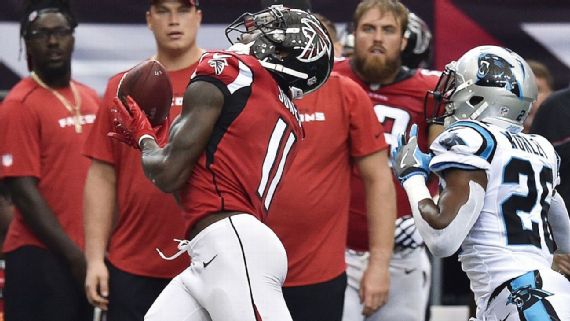 With the exception of Monday Night Football, Week 4 of the NFL regular season is in the books. Here is a quick betting recap of Week 4.
The favorites during the week were 8-6 straight up and against the spread. The home teams were 7-7 SU and ATS, while the Over/Under was 8-6.
The three biggest dogs of the week to win outright were the Los Angeles Rams (+9) 17-13 over Carolina, the New Saints (+4) 35-34 over the San Diego Chargers and the Buffalo Bills (+4) 16-0 over the New England Patriots.
The three biggest favorites to cover during Week 4 were Cincinnati (-7) 22-7 over Miami, Washington (-7) 31-20 over Cleveland and Houston (4.5) 27-20 over Tennessee.
Kansas City was routed on Sunday night by Pittsburgh 43-14. The Chiefs are now 2-2 SU while just 1-3 ATS. Kansas City is scoring at a rate of just 13 points a game in its two games on the road, while allowing 31 per game over the same two games.
Atlanta added to Carolina's woes by embarrassing its defense and knocking Cam Newton the reigning MVP of the league out with a concussion. Offensively the Falcons went crazy. Julio Jones set a franchise record with over 300 yards receiving, while Matt Ryan passed for over 500 yards.
On the season, Carolina is now just 1-3 SU and ATS. Atlanta leads the NFC South by two games and over its past three weeks is 3-0 SU and ATS.
The OVER was 8-6 through Sunday's games, but the UNDER was 4-2 in games between AFC teams, while its was 1-3 in games between NFC teams. In inter-conference games, the OVER was 3-1.
Thus far, through Week 4 of the regular season the OVER sits at 35-27.
The week's highest scoring game featured the Falcons once again as they out lasted Carolina 48-33.
In Monday's game, Minnesota is favored by 4.5 points over the New York Giants with the point total sitting on 43.