Rose Bowl Free Pick: Oklahoma vs Georgia
January 1, 2018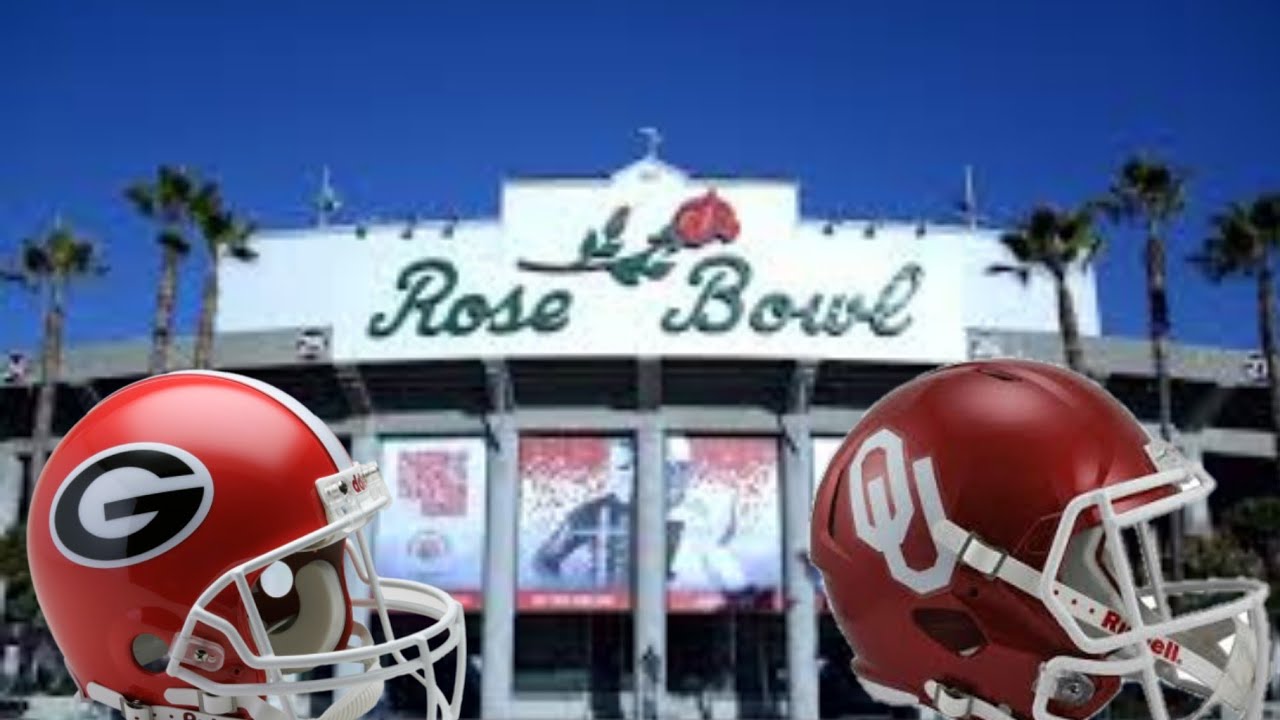 Today at 5:00 PM EST the Rose Bowl game begins and this year is a great matchup to say the least, as it is game one of the four team college football playoffs. #2 Oklahoma takes on #3 Georgia. The oddsmakers have Georgia favored by 3 points and the total is 61 points.
Oklahoma's offense is pretty much your standard spread option run & shoot offense that about 85% of teams run. Of course they do it very well (and much better than most) with Heisman Trophy winner QB Baker Mayfield at the helm.
Both teams are 12-1 straight up. Georgia is 9-4 ATS and Oklahoma is 8-5 ATS. The offenses are diametrically opposed in their style of play. Georgia is a ground and pound style offense and uses ball control to wear down their opponents. They run 80% of the time on first down. They average 265 yards rushing per game and only 169 passing in comparison. Oklahoma's offense is a real juggernaut. They average 377 yards passing per game and add another 216 yards per game on the ground.
Sources say that Baker Mayfield has been battling the flu this week. There is little doubt he will play however. The key for him is to stay hydrated and he may end up handing the ball off to an RB more than usual.
The public has been betting about evenly on this game. 53% of the public is on Georgia and 47% is on Oklahoma. 56% of the total bettors are taking the Over. 44% are on the under. I personally don't see a clear cut pick on the total.
How it Will Play Out
Georgia will have moderate success with their offense. They will run and pass fairly well but stall important drives. I see Oklahoma making some big plays but falling behind in the fourth quarter. Heisman Trophy winner Baker Mayfield should come through in the clutch and put Oklahoma ahead one final time to give Oklahoma the straight up win. My pick is Oklahoma +3 or if the moneyline is available to you, take Oklahoma to pay off +130