San Antonio Spurs Have Solid Value on NBA Title Futures
October 10, 2016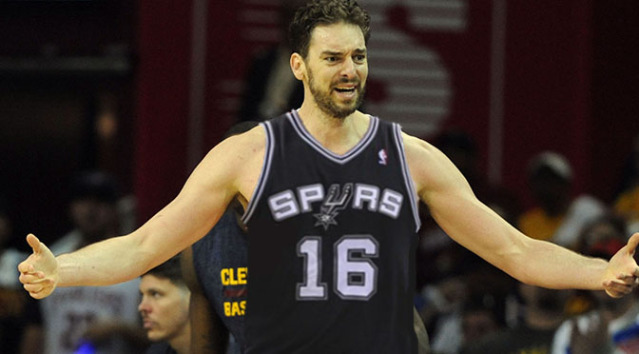 While most sports bettors are glued to their televisions, tablets or smartphones following the NFL and college football results, the NBA is preparing to open its 2016-17 regular season in less than three weeks.
Odd makers have updated their futures board for the NBA Championship with San Antonio having a great deal of value for the sports bettor.
Odds makers did not make any changes at the top of the board, with Golden State the big favorite to win the title. The Warriors are sitting at 4 to 5 on most sportsbooks to win the NBA title.
Next up at a distant second are the Cleveland Cavaliers, the defending NBA Champions at 3 to 1. The San Antonio Spurs are up next at 9 to 1, followed by the Boston Celtics at 18 to 1 and the Los Angeles Clippers are 25 to 1 rounding out the top 5.
Golden State has reached the NBA Finals the past two seasons and won one of the two finals. The Warriors added free agent Kevin Durant, which makes the team frighteningly great on paper.
With players such as Stephen Curry, Draymond Green, Klay Thompson and Durant sportsbooks are going to give them the respect they deserve. Even if Golden State starts slow, do not expect odds makers to give up on them early.
The value for Cleveland is good. Any team with LeBron James is dangerous to win the NBA title, and the road through the Eastern Conference appears easier than through the Western Conference.
However, San Antonio might be the team on the board with the overall best value. The Spurs have the league's best coach in Gregg Popovich and have reached the playoffs a remarkable 19 straight seasons.
Tim Duncan is no longer with the team but Kawhi Leonard has taken over as the team's leader. However, down low is where the strength lies with LaMarcus Aldridge an All-Star power forward and Pau Gasol a superb double-double All-Star.
The value at 9 to 1 for San Antonio might be the best on the board for teams with a legitimate shot at the title.
Ten Best Odds to Win 2017 NBA Championship
Golden State Warriors 4 to 5
Cleveland Cavaliers 3 to 1
San Antonio Spurs 9 to 1
Boston Celtics 18 to 1
Los Angeles Clippers 25 to 1
Oklahoma City Thunder 40 to 1
Toronto Raptors 40 to 1
Chicago Bulls 40 to 1
Indiana Pacers 66 to 1
Minnesota Timberwolves 66 to 1