San Jose Sharks Open as Slight Favorite to Win Stanley Cup Finals
May 27, 2016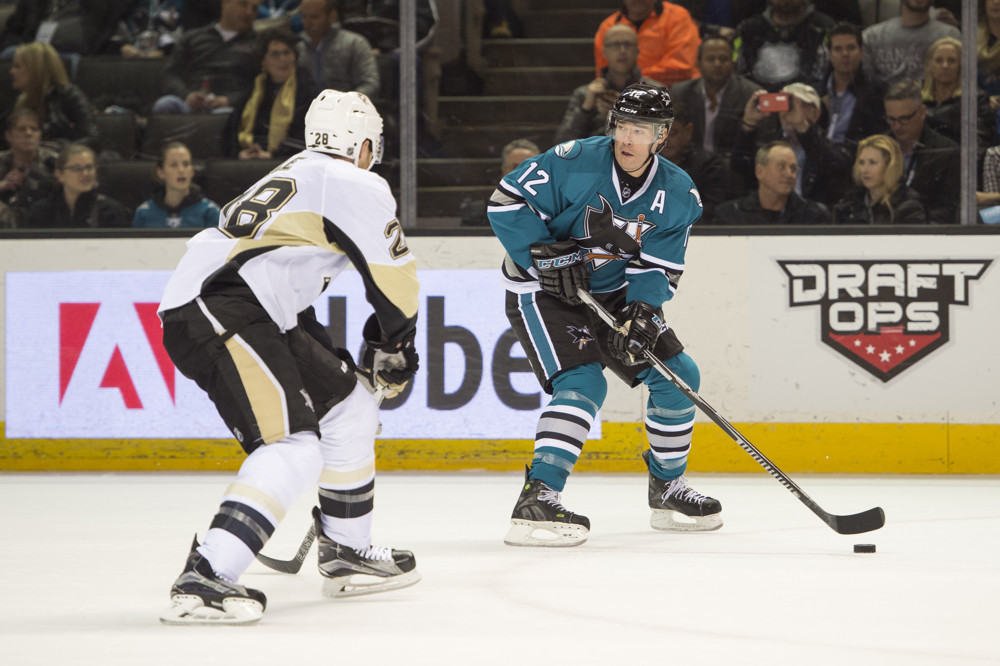 The 2015-16 NHL Season has reached the Stanley Cup Finals. The San Jose Sharks will face off against the Pittsburgh Penguins in Game 1 of the Cup finals on Monday May 30.
This is the first time San Jose has reached the Stanley Cup finals, while Pittsburgh will be making its fifth appearance and first in 7 seasons.
The opening odds in the series have San Jose at 1 to 1 (+100) while Pittsburgh is sitting at 5 to 4 (+140). The Penguins are favored to win Game 1 on Monday at -145 with San Jose at +135
Two veterans for the Sharks, Patrick Marleau and Joe Thornton will be playing for their first Stanley Cup well into their careers, as both are in their late 30s.
At the same time, Pittsburgh was considered a possible dynasty in the making back in 2009 after it won the Stanley Cup, with players such as Evgeni Malkin and the multi-talented Sidney Crosby.
However, over the next six years, Pittsburgh was bounced from the playoffs during the first round and made it to the conference finals just once, where the Bruins swept them in 2013.
The top players heading into this Cup final are Joe Pavelski for San Jose. The captain of the Sharks is the leading goal scoring in the postseason with 13 and is second in points at 22, behind his teammate Logan Couture. He is leading the forward for San Jose in ice time at 20:08 minutes per game.
For Pittsburgh, Phil Kessel has played superbly this postseason. Kessel has had six points in each of the three series Pittsburgh has played this postseason.
Head to head the teams each won one game and each lost one. The most recent head-to-head game was December 1 and the Penguins won 5-1, but San Jose beat Pittsburgh prior to that on November 21 by a score of 3-1.
The two teams have the NHL's two best records over the past 10 seasons.
This is the seventh time over the last 15 seasons that the Cup finals has one team that played seven games to win its conference finals and one that played fewer.
The team that has come off the deciding Game 7 win in its conference finals went on to win the Stanley Cups finals the previous six times. That advantage goes to Pittsburgh as they beat Tampa Bay in seven games.