Solid Wins Total OVER Bet in AFC: Baltimore Ravens
July 30, 2018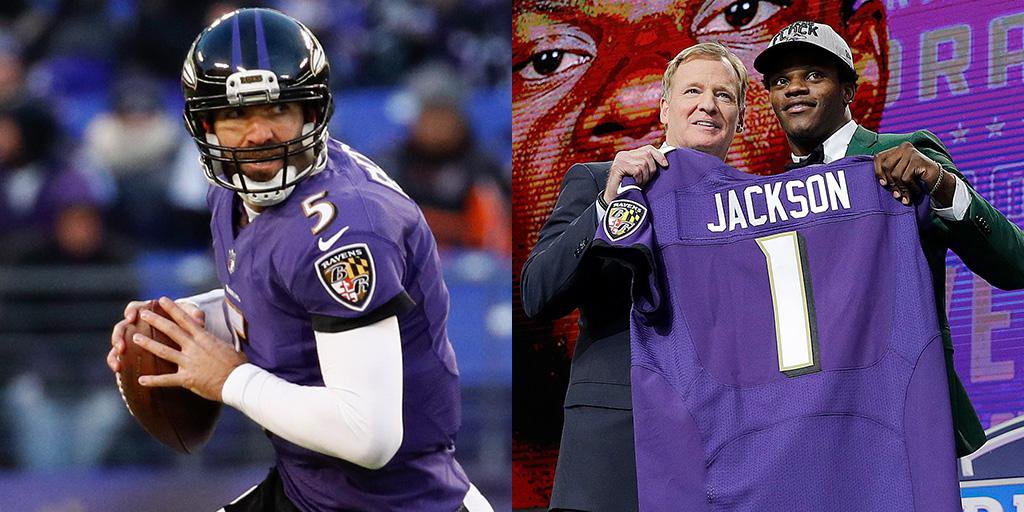 Last week training camps started to open across NFL cities as teams began preparations for the start of the 2018 NFL regular season. While teams prepare for their 17-week regular season schedule bettors are putting together their options for futures bets for division winners, conference champions and the Super Bowl winner. Another great betting opportunity is picking win totals for one or more of the 32 NFL teams.
In the AFC teams will be looking to knock the defending conference champion New England Patriots off their perch. One team that will battle for the AFC North title has great value on an OVER bet for their win total.
The Baltimore Ravens have been given a wins total of 8 by several of the top sportsbooks. The OVER for that win total by Baltimore is currently available at -145.
Last year the Ravens finished the regular season at 9-7, but were eliminated in dramatic last-second fashion from playoff contention by the Cincinnati Bengals in the final game of the season.
The Ravens have lived with that dark cloud of losing to the Bengals all spring and into the summer. In the first round of the NFL draft the Ravens selected Lamar Jackson, as they see the former Louisville quarterback as a playmaker that will bring spark to an often dull offense led by veteran quarterback Joe Flacco.
Flacco has not played that well since signing a huge new contract following the team's Super Bowl 47 victory. The loss to Cincinnati last December in the final game of the season made many in the organization think about change and Flacco will have a load of pressure on his shoulders to start the season. He must produce or fans will be calling for Jackson to replace him sooner than later.
Baltimore has a kind schedule to open the season. Through Week 5 of the season the Ravens have two games they should win at home including Week 1 against Buffalo and Week 3 versus Denver. Road games during that stretch are against rivals in the AFC North Cincinnati, Pittsburgh and Cleveland.
That stretch to start the season could have Baltimore at 4-1 as Pittsburgh will be the most difficult as the Ravens will have to win at Heinz Field. The Ravens likely will be chalk in four of the first five games with the exception being against the Steelers.
As the season progresses things become somewhat tougher for the Ravens. However, in November they have three straight games at home to start the month and two wins or a minimum of one win should be taken from the three. Following their three straight games at home, the Ravens play Kansas City, Tampa Bay, the Los Angeles Chargers and Cleveland to end their regular season.
The Ravens schedule sets them up for a 9-7 or even 10-6 record, making the OVER on 8 wins have solid value.