Sportsbooks Adjust Wins Total and Super Bowl Futures for Vikings
September 2, 2016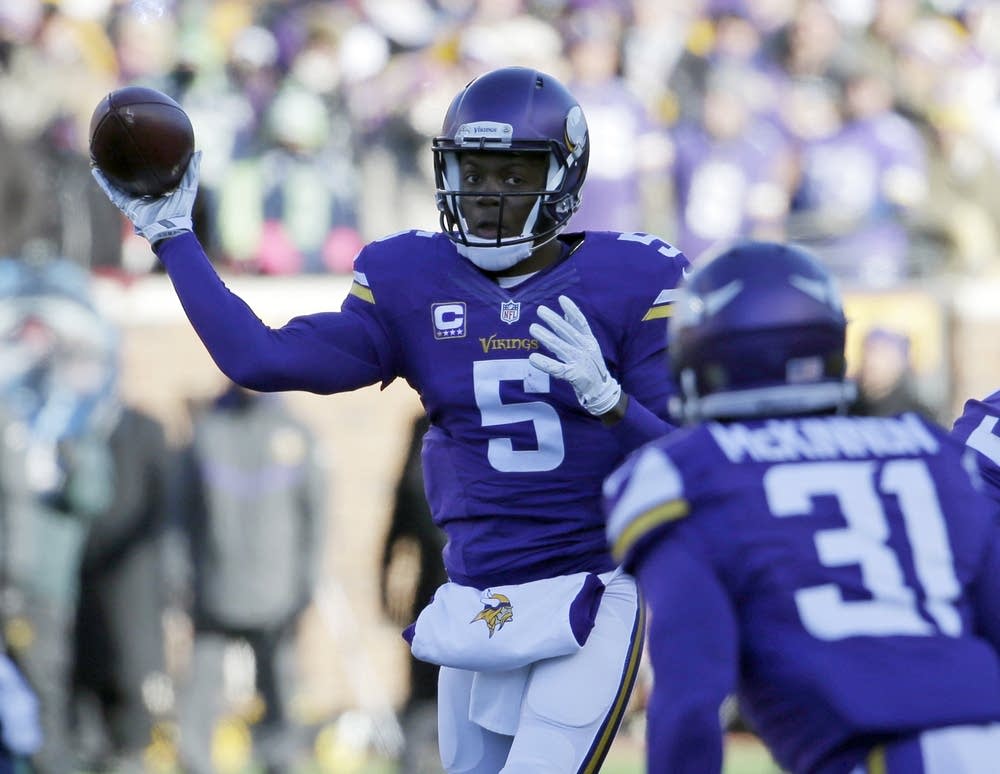 The Minnesota Vikings were expected to battle for their second straight NFC North title this season. However, during practice this week their starting quarterback Teddy Bridgewater tore his ACL and will be lost for the season.
As was expected that impacted the win total for the Vikings at different sportsbooks across the industry.
Some predicted earlier during the summer of a dark horse NFC Championship game between Dallas and Minnesota. As far fetched as it may have seemed at the time, it is even more so now with both teams losing their starting quarterbacks.
Tony Romo went down last week with a fractured vertebra in his back and will miss between 6 and 10 weeks, but at least the Cowboys, with rookie Dak Prescott, appear to be in better shape than the Vikings.
Minnesota's Bridgewater suffered a dislocated knee, ACL tear and other structural damage. However, he did not have an arterial or nerve damage, and can be ready, with hard work by Week 1 of the 2017 regular season.
Minnesota was crushed by their quarterback's injury. The Vikings had legitimate hopes of reaching the Super Bowl with one of the best young defenses and arguably the finest running back in the league in Adrian Peterson.
Prior to Bridgewater's injury, the Vikings win total for the regular season was 10. Since his injury, that total has dropped to 7.5 at most top online sportsbooks, although the OVER is still favored.
The Vikings drafted Laquon Treadwell out of Ole Miss in the first round to give Bridgewater another receiving target and a big downfield threat to stretch the field that in turn would give Peterson more run to run the ball as well.
Shaun Hill now takes over as the Vikings signal caller. Hill is a 36-year old who has played for a number of teams during his career.
Sportsbooks now have Minnesota as a +1200 pick to win the NFC and as a long shot of +3000 to win Super Bowl LI.
Even if Bridgewater had not been hurt, Minnesota would remain a run heavy team with Peterson lining up in the backfield. Its run control running time off the clock and its strong defense is what will win games for Minnesota with or without Bridgewater.
Do not be surprised to see Green Bay win the NFC North but Minnesota sneak into the playoffs with a 10-6 or 9-7 record.