Sportsbooks Futures: Matchups for 2016 World Series
July 20, 2016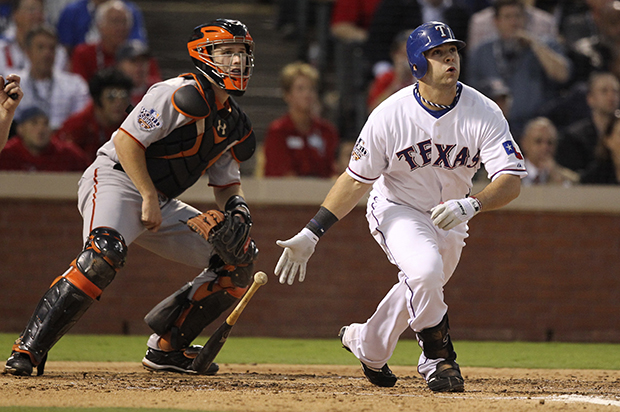 The talk on sportsbooks online is all about the team with the best opportunity to win the World Series. However, even though the Fall Classic is still three months away, sportsbooks are taking bets on what two teams will reach the series to face off against one another.
With not quite 2 ½ months remaining in the 2016 regular season odds makers have four teams with the best odds to represent their respective league in the World Series.
From the National League, odds makers are giving the San Francisco Giants and Chicago Cubs the best odds to reach the series, while from the American League odds makers have given the nod to the Cleveland Indians and Texas Rangers.
The four are ranked top to bottom – Chicago, Texas, San Francisco and Cleveland.
It is good betting sense taking Texas and San Francisco considering the two have combined for 5 appearances over the past six seasons in the World Series, which includes a matchup in 2010 in which the Giants beat the Rangers for the World Series title in five games.
Cleveland has not reached the World Series in 19 seasons, while the Cubs have not appeared in the Fall Classic since 1945.
Each of the four teams is currently leading their respective divisions. The Cubs have the largest lead of any of the four. Chicago is leading the NL Central by 7 ½ games.
Each of the four teams are not playing that well of late with Cleveland 4-6 over its past 10 games, Texas 2-8 over the same period, Chicago 4-6 and San Francisco 5-5.
Top Ten Possible Matchups for 2016 World Series
Cubs vs. Rangers 11 to 1
Giants vs. Rangers 11 to 1
Cubs vs. Indians 12 to 1
Giants vs. Indians 12 to 1
Cubs vs. Orioles 15 to 1
Giants vs. Orioles 15 to 1
Cubs vs. Blue Jays 18 to 1
Cubs vs. Red Sox 18 to 1
Giants vs. Blue Jays 18 to 1
Giants vs. Red Sox 18 to 1
Bottom Five Possible Matchups
Diamondbacks vs. Athletics 9999 to 1
Diamondbacks vs. Rays 9999 to 1
Rockies vs. Angels 9999 to 1
Rockies vs. Athletics 9999 to 1
Rockies vs. Rays 9999 to 1