Sportsbooks Like Cavaliers vs Warriors NBA Finals Rematch
February 15, 2017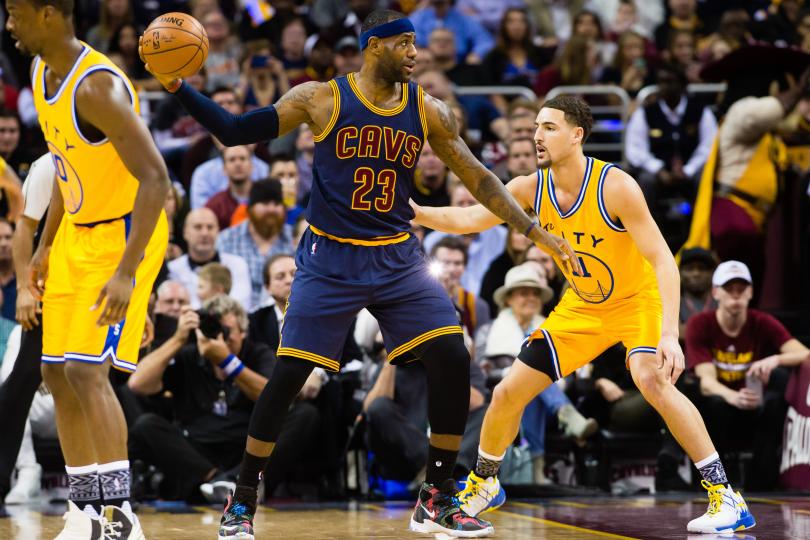 The 2016-17 NBA regular season is two-thirds over and the All-Star Game break is this weekend. After 55 or more games played by teams, the cream of the crop has risen to the top in both the Eastern and Western Conferences.
Sportsbooks are always looking to the future, and the NBA is no exception. Futures boards are always popular with sportsbooks and bettors alike. One such futures board offers the odds on different matchups for the 2017 NBA Finals that will tip off in June.
Most sportsbooks with this type of futures board have the Golden State Warriors and Cleveland Cavaliers meeting in the finals for the third straight season. The odds of that happening, averages on futures boards -125.
At his time, Cleveland is 38-16 and Golden State 46-9. The two previous seasons the two teams met in the Finals, with each teaming walking away victorious. Golden State won in 2015 and Cleveland in 2016.
Golden State squandered a 3-1 NBA Finals series lead last season and lost 4-3 to Cleveland. The Warriors then went out and signed Kevin Durant during the offseason in hopes of returning to yet another NBA Finals and most sportsbooks agree that is likely to happen.
Following a Cavs vs Warriors matchup is Cavaliers vs Spurs at +725, Celtics vs Warriors at +1350, Cavaliers vs Rockets at +2000, and Raptors vs Warriors at +2150 to round out the top five odds on the futures board.
Cleveland superstar LeBron James was asking during January for the front office of the Cavaliers to add another player to the roster to help in the stretch run and during the postseason. That talk has died down somewhat with the success Cleveland has had during February.
However, it could heat up again prior to the February 23 trade deadline since Kevin Love tweaked his knee and missed Tuesday's win by the Cavs and will sit out until after the All-Star break.
On paper, a rematch between the Cavaliers and Warriors is likely and it appears more and more as the season nears its All-Star break that, that is a highly likely possibility.